Must-Have Phone Accessories,
New Popsockets & Cool Tech Gifts for 2022
published: December 1, 2021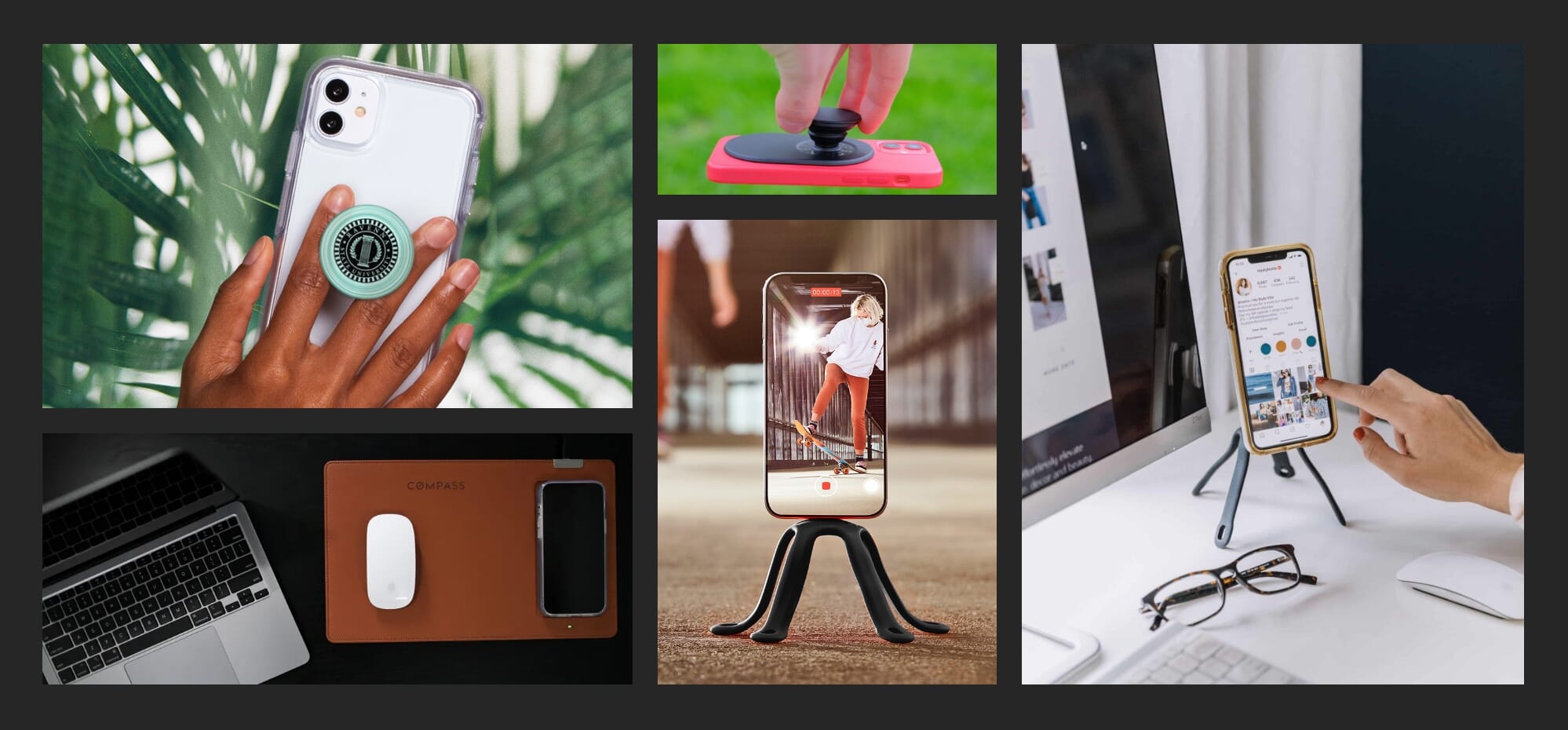 Best New Mobile Phone
Gadgets for 2022
With lockdowns winding down, people are back on the move – hitting the sidewalks, driving the roads and flying the skies. That means mobile phone gadgets are back in the spotlight. Luckily, phone accessory companies haven't been sitting by idly during the pandemic, and now, they have come up with some of the most innovative offerings we've seen in years!
Take advantage of these innovations by customizing must have phone accessories with your logo to create cool new tech gifts and giveaways that recipients will gladly take wherever they go.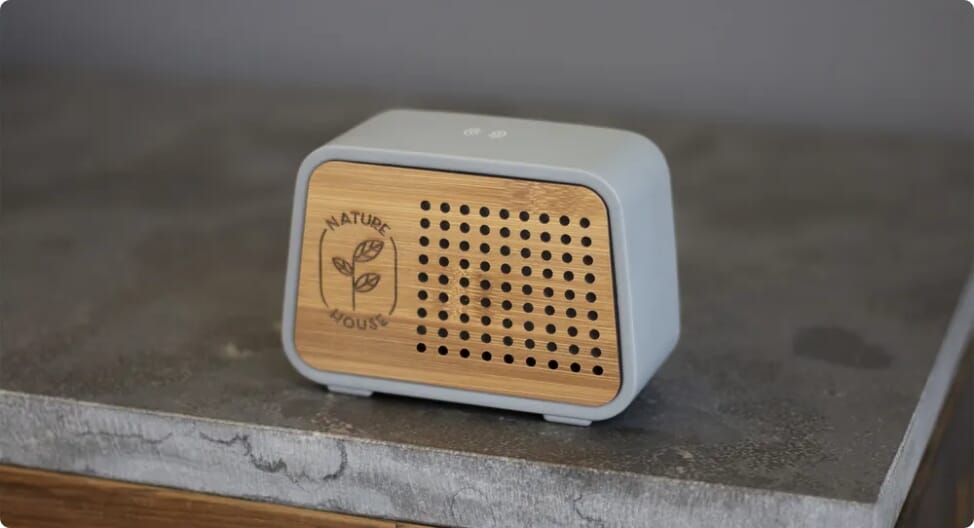 Eco-Friendly Meets Tech
With the environment on everyone's radar, tech companies have adapted to the changing trends with new cell phone gadgets that are eco-friendly and sustainable. Check out a few of the best phone gadgets that customers and clients will be proud to own.
PopSocket® Plant
PopSocket made it their mission to help build a sustainable future, which is why they partnered with TerraCycle to encourage a recycling program for old products, packaging and phone cases. Now, they've extended their eco-friendly reach even further by creating entirely new PopSockets PopGrips – the PopSocket Plant, made from 35% plant-based materials that includes cornstarch, canola oil and castor beans.
Temblor™ Speaker + Wireless Charger
Plant a tree with every order while promoting your brand with the Temblor™ Speaker + Wireless Charger – a product that plants trees through a partnership with One Tree Planted. A standout among high-quality promotional speakers, the Temblor™ has wireless capabilities up to 33 feet and 2.5 hours of playtime.
Power Mantle™ Wireless Charger
Encourage eco-friendliness with the Power Mantle™ Wireless Charger constructed with a renewable and sustainable bamboo plate designed with your custom logo. The perfect desktop accessory with features like a phone stand and trinket tray, this custom wireless charger is one of the top mobile must have accessories that will be a huge hit around the office.
Power Up & Stay Charged
Stay charged throughout the day with custom chargers that are great for the office or home. Customize these chargers with your logo and give them out to company executives and high-end clients to show your appreciation.
Qi MagSecure 15W
Talk and charge at the same time with the Qi MagSecure 15 W. This iPhone safe magnetic charger fits right on the phone for quick charging capabilities but can also be set on a flat surface with the phone placed on top – making it one of the best new tech gifts on the market.
Easton Wireless Charging Mouse Pad
Avoid desk clutter with the Easton Wireless Charging Mouse Pad that integrates a wireless charging station with a mouse pad to make charging your device effortless. Capable of charging most devices, this dual-purpose charger and mouse pad features an LED indicator to let you know when a device is being charged.
Combine the mouse pad and charger with other custom office supplies gifts to create the perfect corporate giveaway for your staff at the next company event.
UV Sanitizer Desk Clock w/ Wireless Charging
A unique gift that tech-lovers will enjoy, the UV Sanitizer Desk Clock w/ Wireless Charging is not only an alarm clock and charging station but also sanitizes devices – like your phone – using UV-C light technology. New cell phone accessories like this clock and charger are the perfect way to say thank you for all the sacrifices over the past year.
Hybrid Workforce Helpers
Adapt to the new hybrid workplace with these tech innovations that support creativity and productivity in the office, at home and everywhere in between.
Mobile Professional Computer Backpack
An easy storage solution for traveling professionals, the Mobile Professional Computer Backpack has all the space you need to stay organized – including a laptop zippered pouch, plus an additional large zippered pouch and small zippered pouch that pack easily into the backpack. The bag can even be attached to your luggage handle by converting the back zippered pocket into a trolley strap.
Circle Phone Ring Holder
Keep your phone secured to your hand with the Circle Phone Ring Holder. A trendy giveaway that's useful on the go, this phone ring holder is constructed with a 360-degree rotation to allow it to be used as a grip or a stand.
Symphony Headphones
Get up to 10 hours of playing time out of these Symphony Headphones that come with a USB charging cable, audio input cable and drawstring travel pouch. An excellent custom headphone option to jam out to music while your recipients work, these headphones also have speakerphone capabilities built in, making it easy to pick up a business call without missing a beat.
Clip on Ring Light
Zoom meetings will run much smoother with a Clip-on Ring Light that creates the perfect lighting to achieve a professional video call experience. These custom ring lights easily clip on laptops, webcams or phones and feature three levels of brightness from the LED light bulbs.
Looking for more new promotional items and custom corporate gifts for this holiday season? Get great ideas in our holiday gift guide!