Reopening Restaurants & Bars Safely with Branded Supplies & PPE
published: July 14, 2020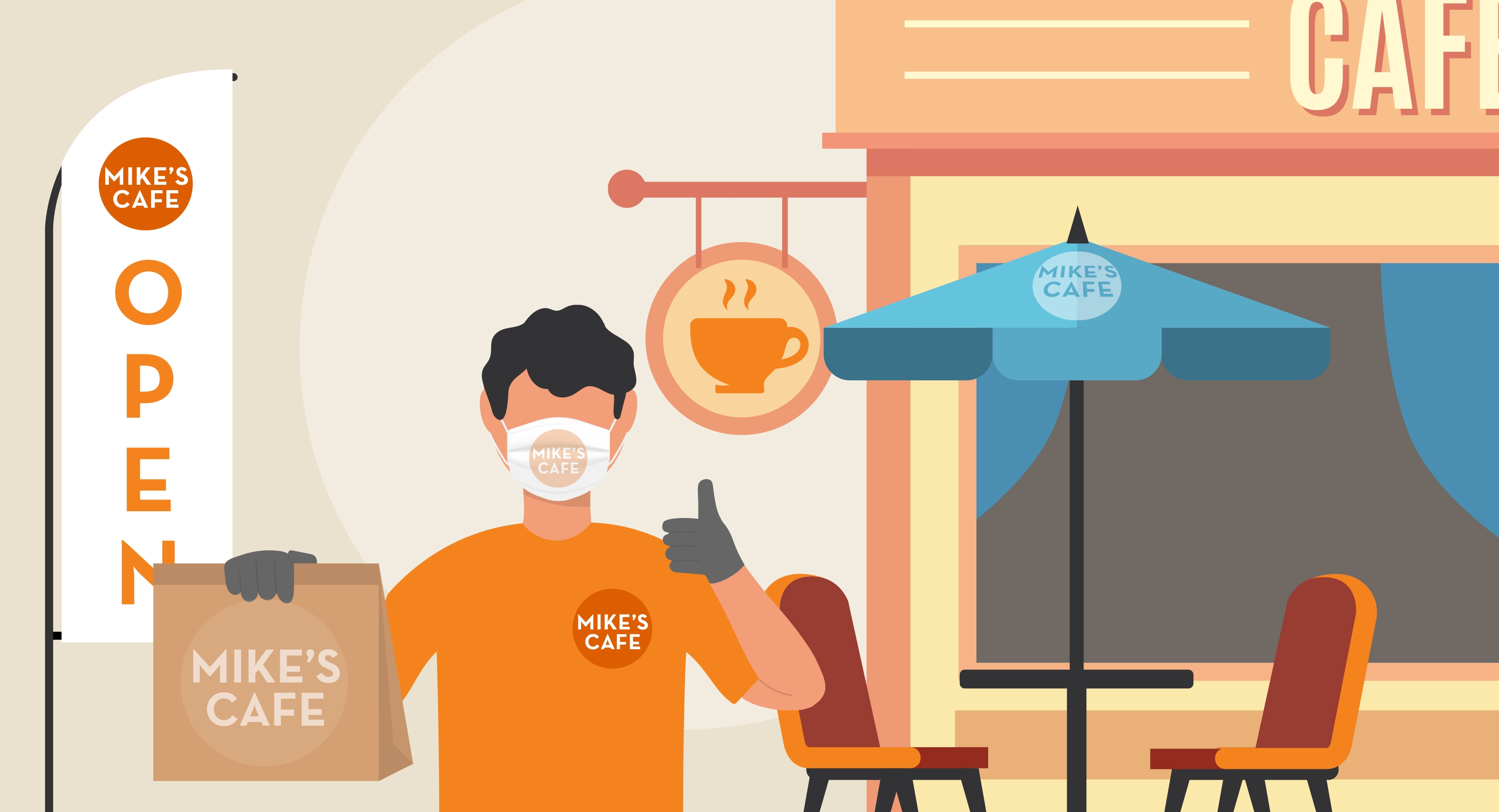 As restaurants, bars and related businesses grapple with reopening challenges following COVID shutdowns, PPE (personal protective equipment) items which were previously low-priority or non-existent are now taking center stage.
Bank Express offers an extensive line of promotional PPE and related items to help you get rolling again — to get the word out that you're back, to let customers know how much you value their business, and most important of all, to help keep your patrons and staff healthy.
In this article, we'll review our most popular food and beverage promotional and PPE options. If you're looking for restaurant promotion ideas, bar swag, or coffee shop promotion products, you'll find tons of great ideas below!
Face Masks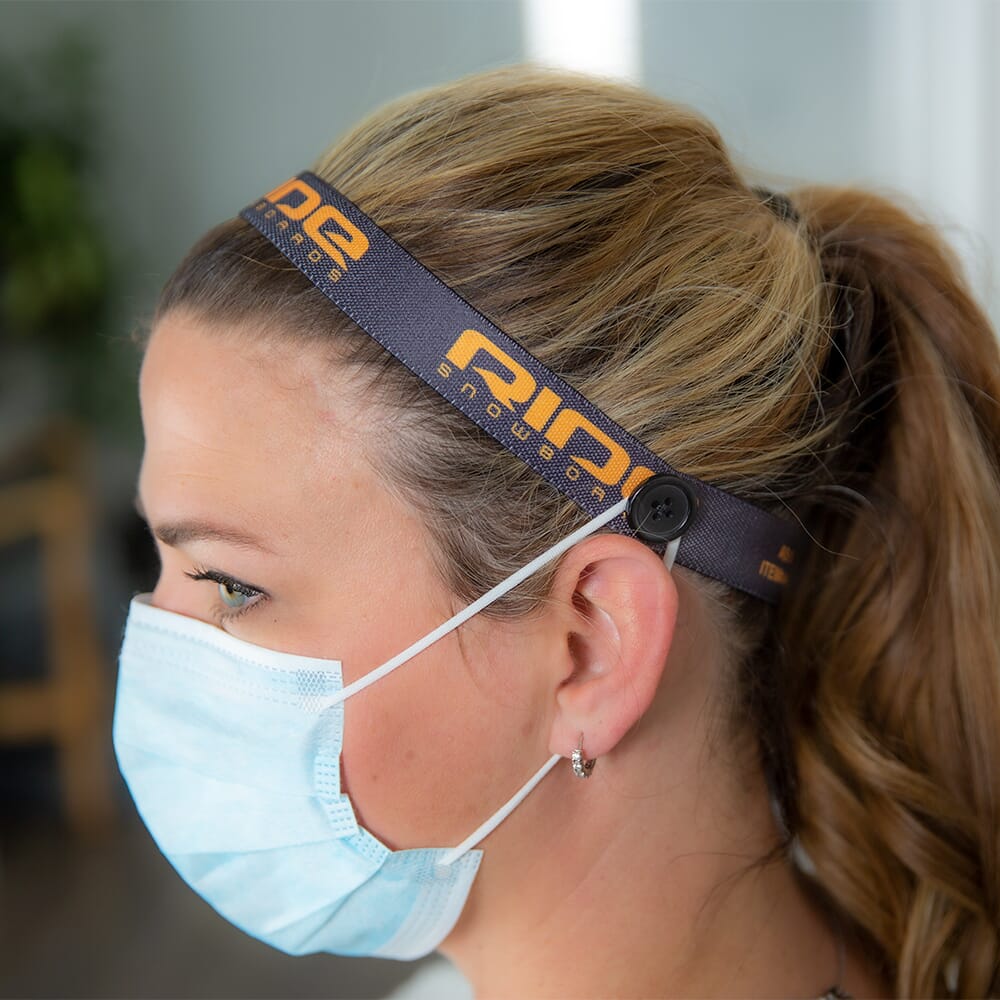 Did you know that droplets from a sneeze can travel over six feet? Face masks help prevent the spread of viruses and are especially important to all members of your staff, especially those working in close quarters with co-workers and patrons.
Bank Express products help you combine restaurant safety with restaurant promo! Our Reusable Face Mask, economically priced and available in more than 20 colors, provides comfort and an attention-getting way to display your logo and brand. You will make the staff more comfortable with promotional Face Mask Ear Savers or the Mask Buddy Pro, a branded elastic headband that prevents ear soreness.
As an added touch for patrons, make blank disposable masks like our Single Use Face Masks available (as a giveaway or for a modest charge) near the entrance. It will be an appreciated extra, much like borrowing a dinner jacket at an upscale restaurant or getting a free tote at the grocery store.
Bank Express face masks come in a wide range of styles and materials. If you need help selecting the right item, read our recently published article, How to Choose the Right Face Masks or Face Coverings for Your Organization.
Social Distancing and Directional Floor Mats and Decals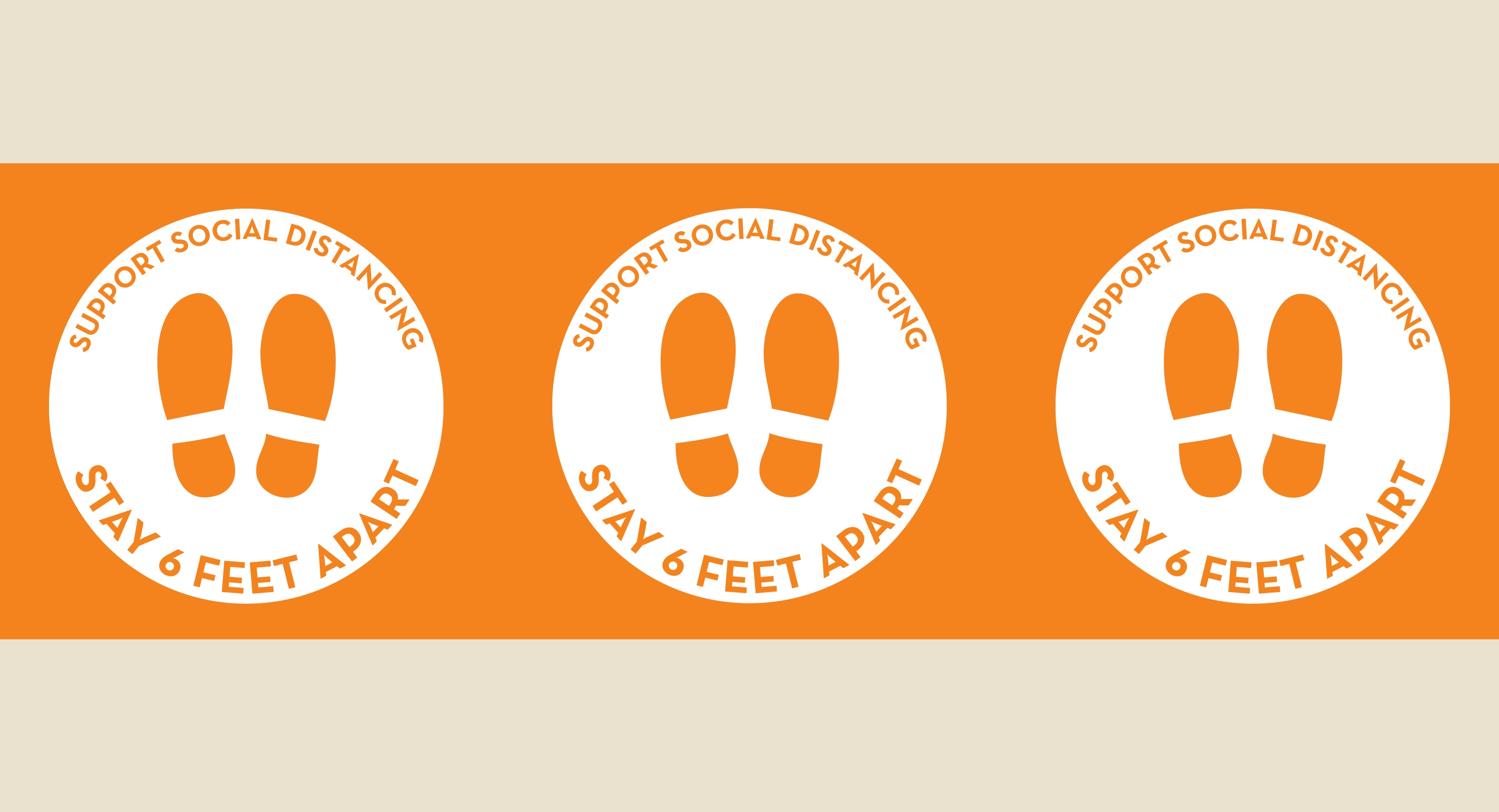 Branded floor markings are a gentle way to encourage social distancing and communicate your commitment to safe wining and dining. Popular options include our 12" Indoor Surface Grip Circles for positioning, and decals such as our One Way rectangles (unimprinted) for direction. These items are easy to apply and remove, and work on a variety of floor surfaces.
Signage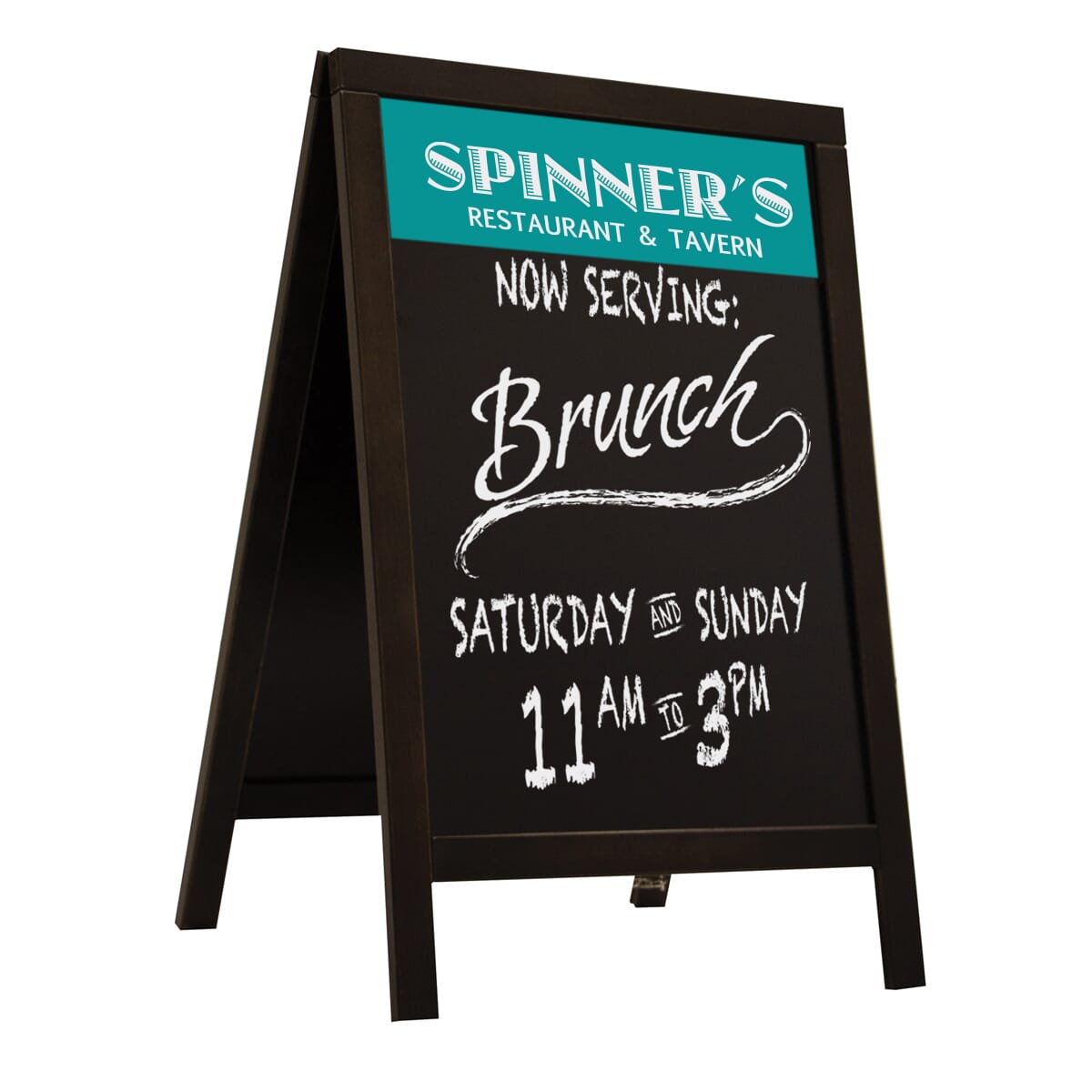 Let people know you've re-opened with our bold and durable 7-foot Razor Sail Sign — it's sure to attract attention. The branded Wooden A-Frame Chalkboard Display adds a touch of elegance and lets you display and update hours, specials, and safety measures with real style.
Counter Shields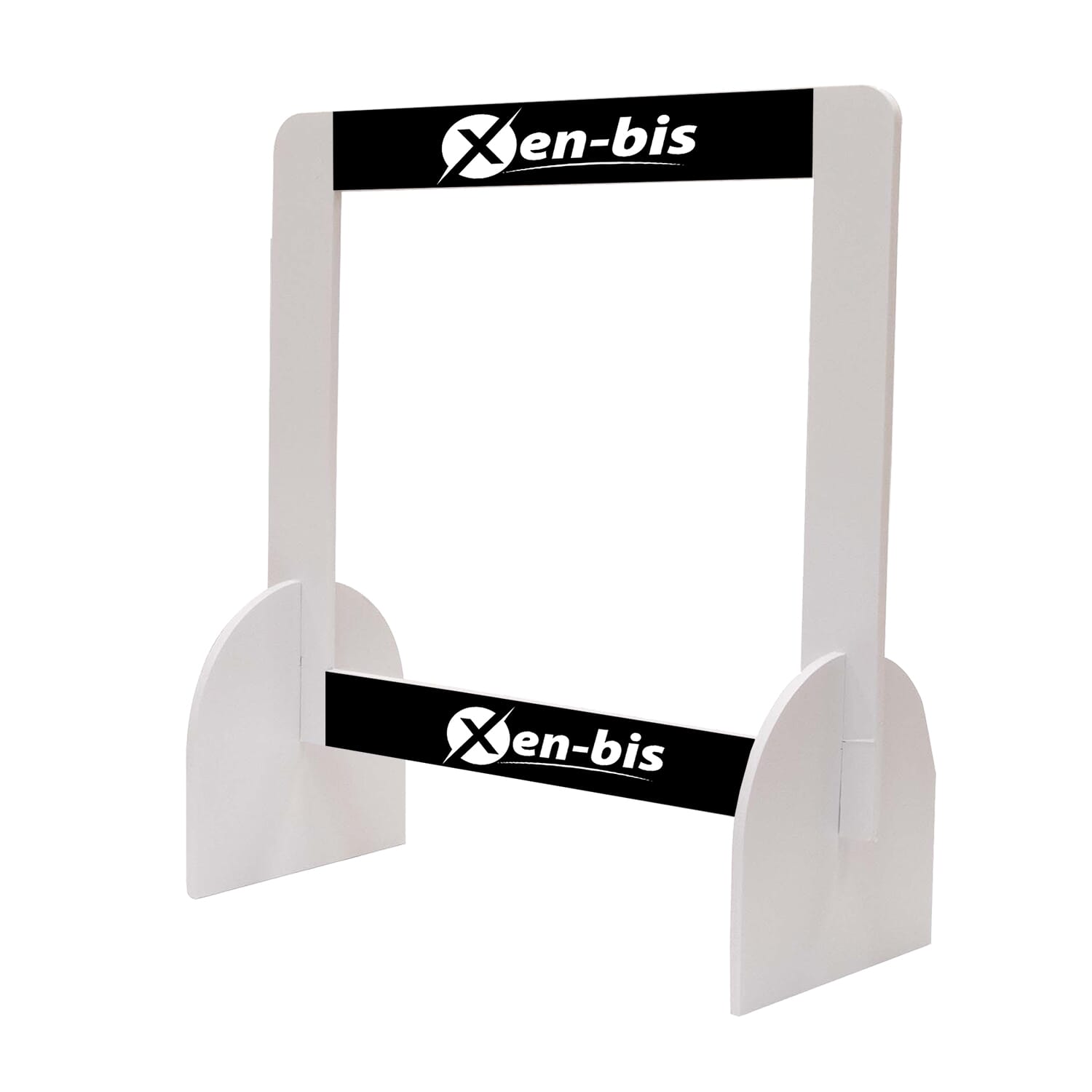 Restaurant sneeze guards aren't just for salad bars and buffets anymore. In the age of Coronavirus, they are also needed to protect your staff from germs. Use one of our branded Counter Barrier Kits at hostess stations, takeout pickup stations, merchandise areas, registers, and other places that bar or restaurant barriers are needed. The sleek design and logo helps you maintain an inviting ambience without sacrificing safety.
Hand Sanitizer Stations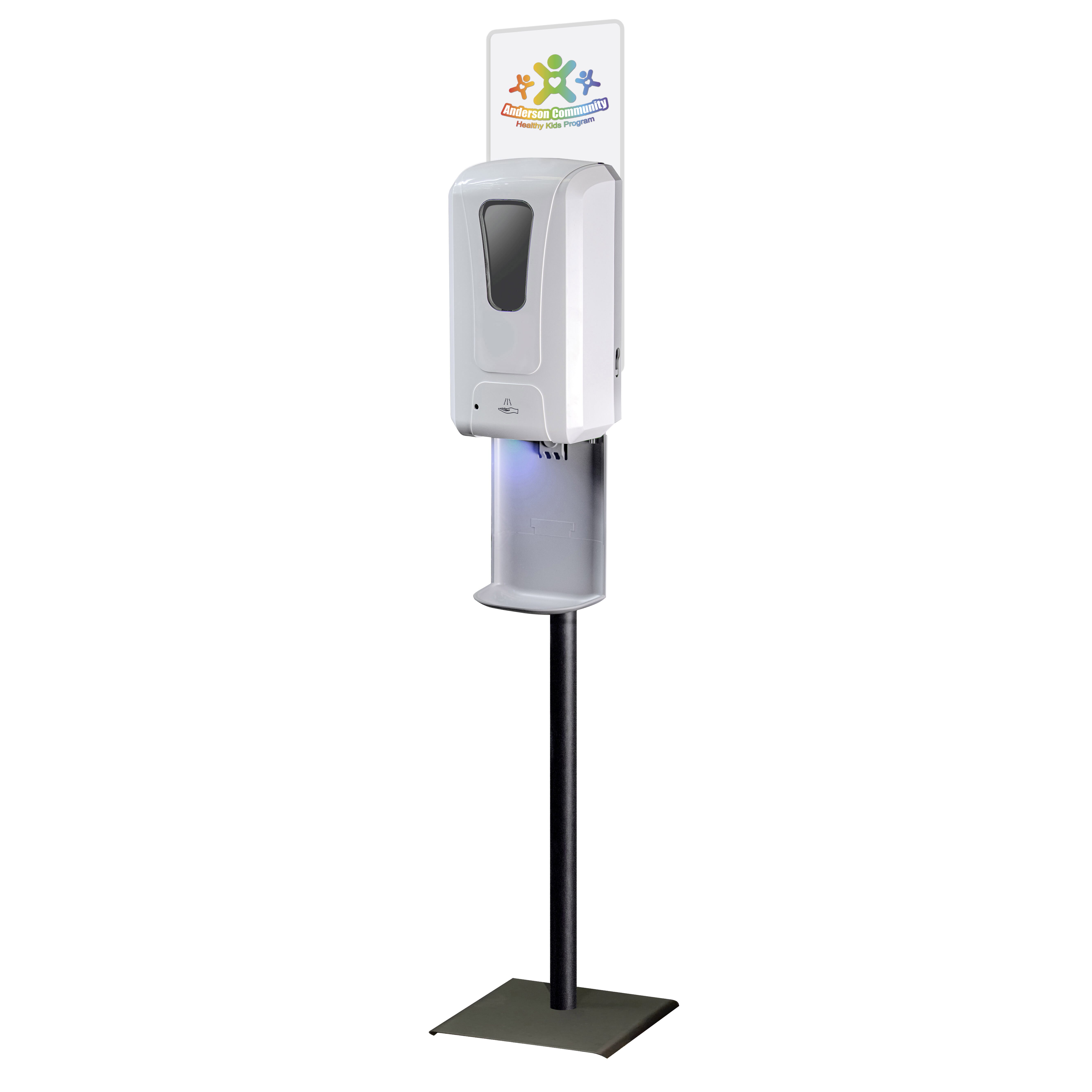 Restaurant hand sanitizer is now as essential as salt and pepper. Don't let your employees or customers wonder where to sanitize. Our branded Sanitizer Station is highly visible and includes sanitizer gel that exceeds FDA standards. It's touchless, includes a built-in shield, and stands 59" tall when assembled. Another great choice for waitstaff, bartenders, hosts and cooks is the 1 oz Sanitizer with Silicone Carabiner, which they can hook on to belts, belt loops or aprons to keep it close at hand.
UV Sterilizing Wand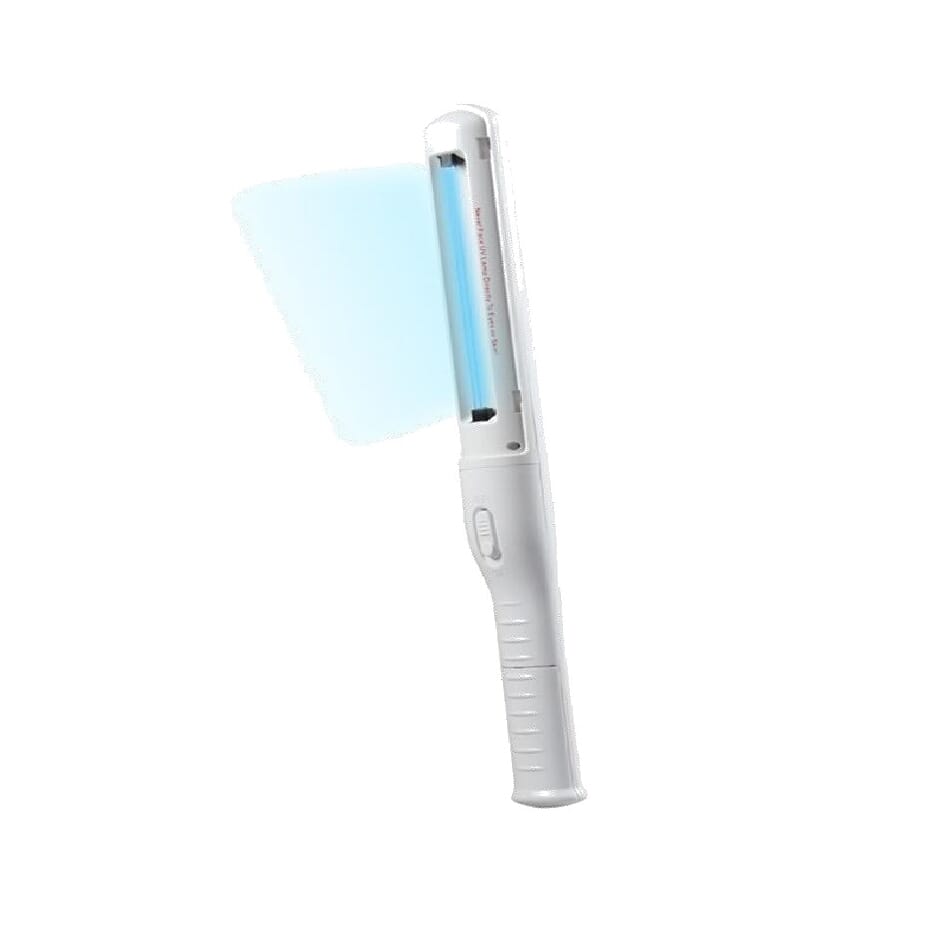 The UV Light Sterilizing Wand is a safe and handy tool for cleaning registers, credit card readers, tables and other electronic devices, and in today's world should be a standard item for bar and restaurant office supplies.
Restaurant Takeout Bags and Carryout Bags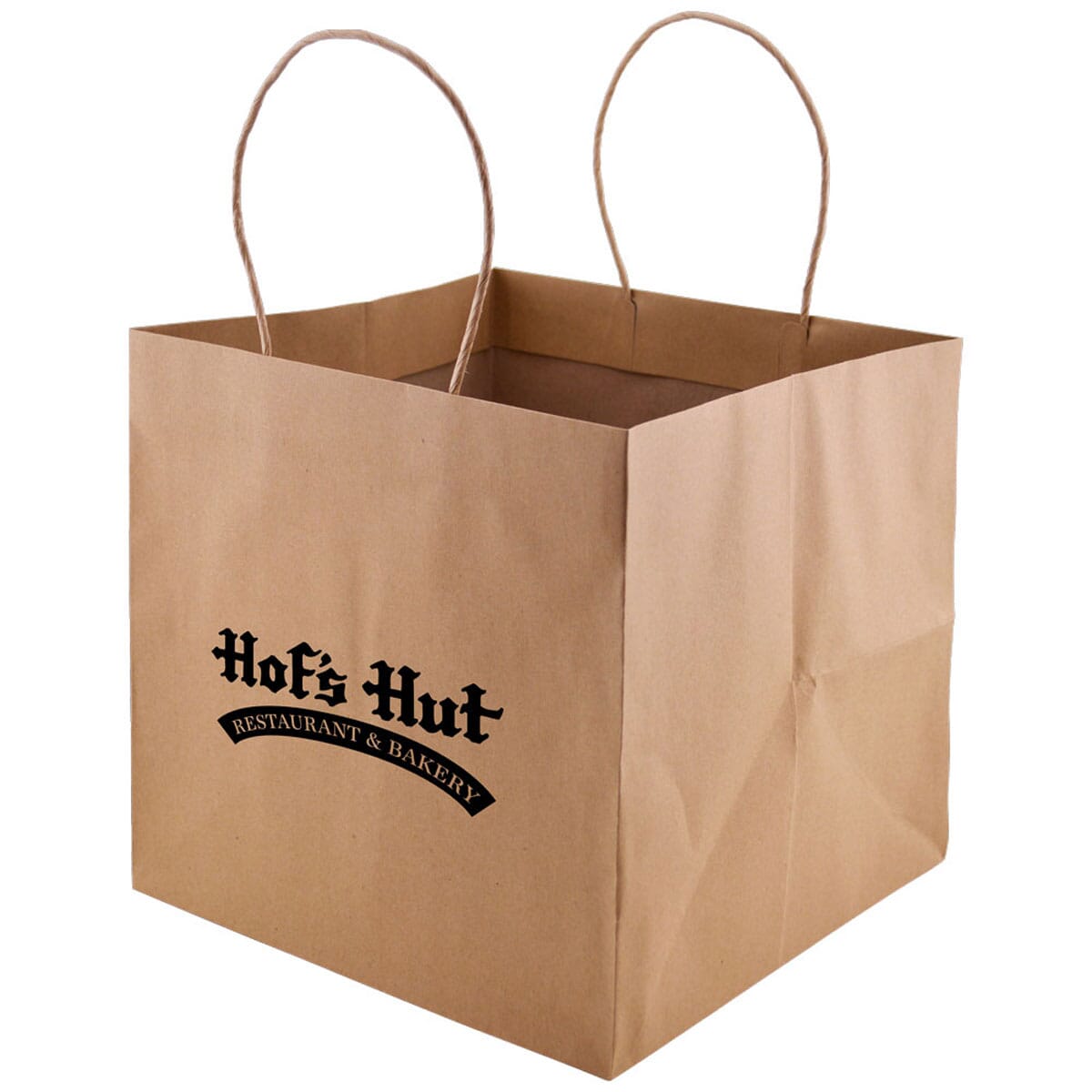 Restaurant to go bags, and carryout bags for restaurants, are tried-and-true promotional items that broadcast the message that your establishment is open for business, whether you are offering dine-in service or take out only. Our many, many restaurant bags and totes are available in paper and plastic.
Bags & Apparel for Delivery Drivers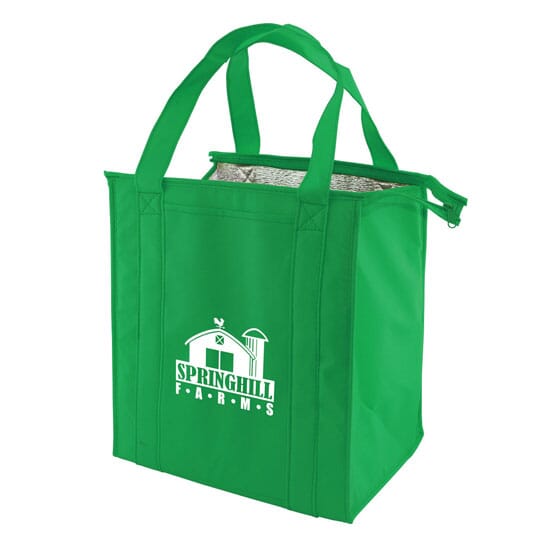 Your delivery service will make a lasting, positive impression with logo wear including a Gildan® DryBlend™ Jersey Polo, a Gildan® Ultra Cotton® T-Shirt, the ever-popular Classic Ball Cap, or the appropriately-named Sandwich Visor. Our restaurant polo shirts are high quality and comfortable, to keep your staff feeling and looking their best all day long.
To make sure your customers' orders arrive in mouth-watering condition, use the Thermal Grocery Tote With Pocket, or one of our many other insulated totes, coolers or backpacks.
Restaurant Disposable Gloves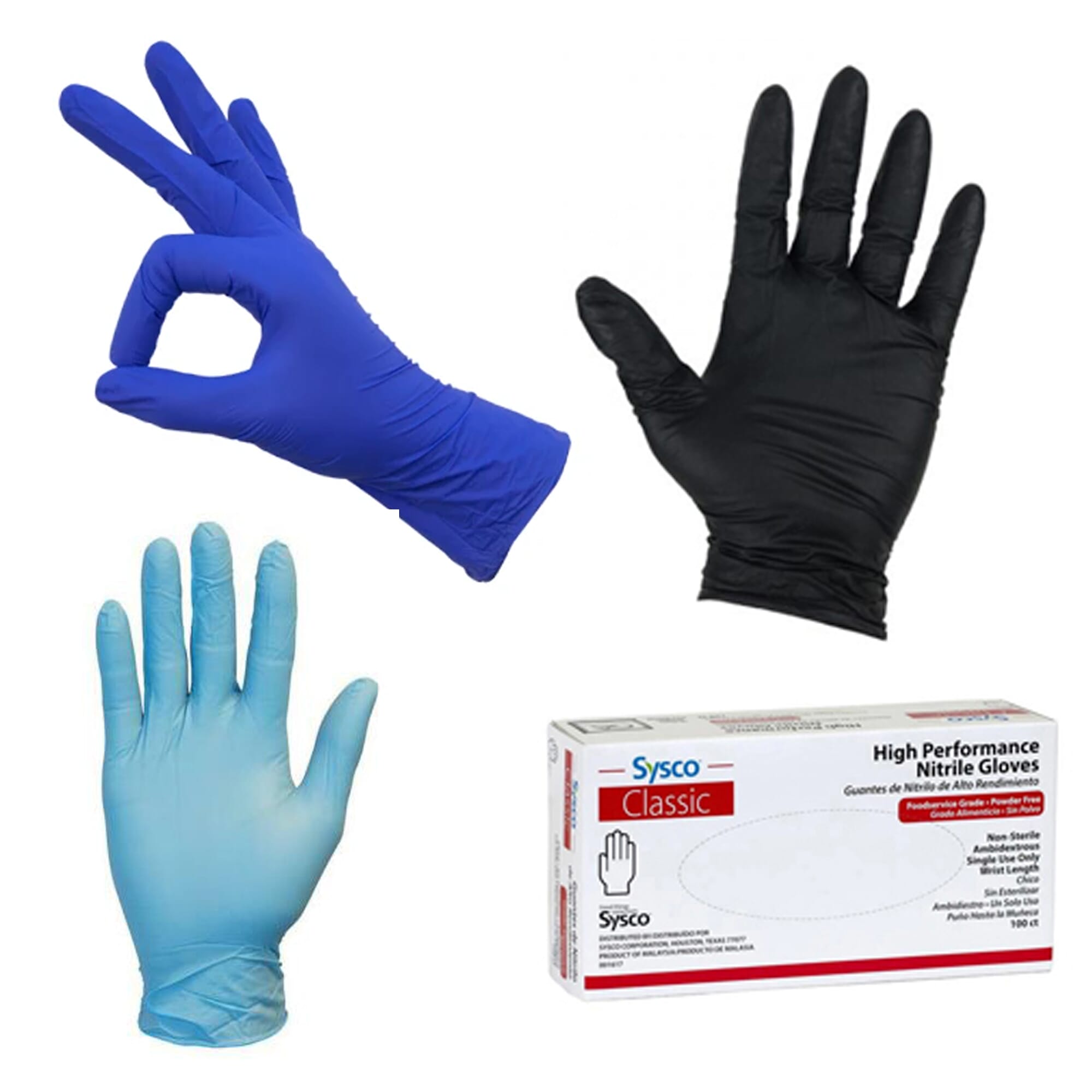 An important item for the food and beverage industry is disposable gloves. Bank Express offers Nitrile Gloves from small to extra-large. They are latex free, powder free and food service grade. (These gloves are not approved for medical purposes.)
Antimicrobial Giveaway Pens & Stylus Pens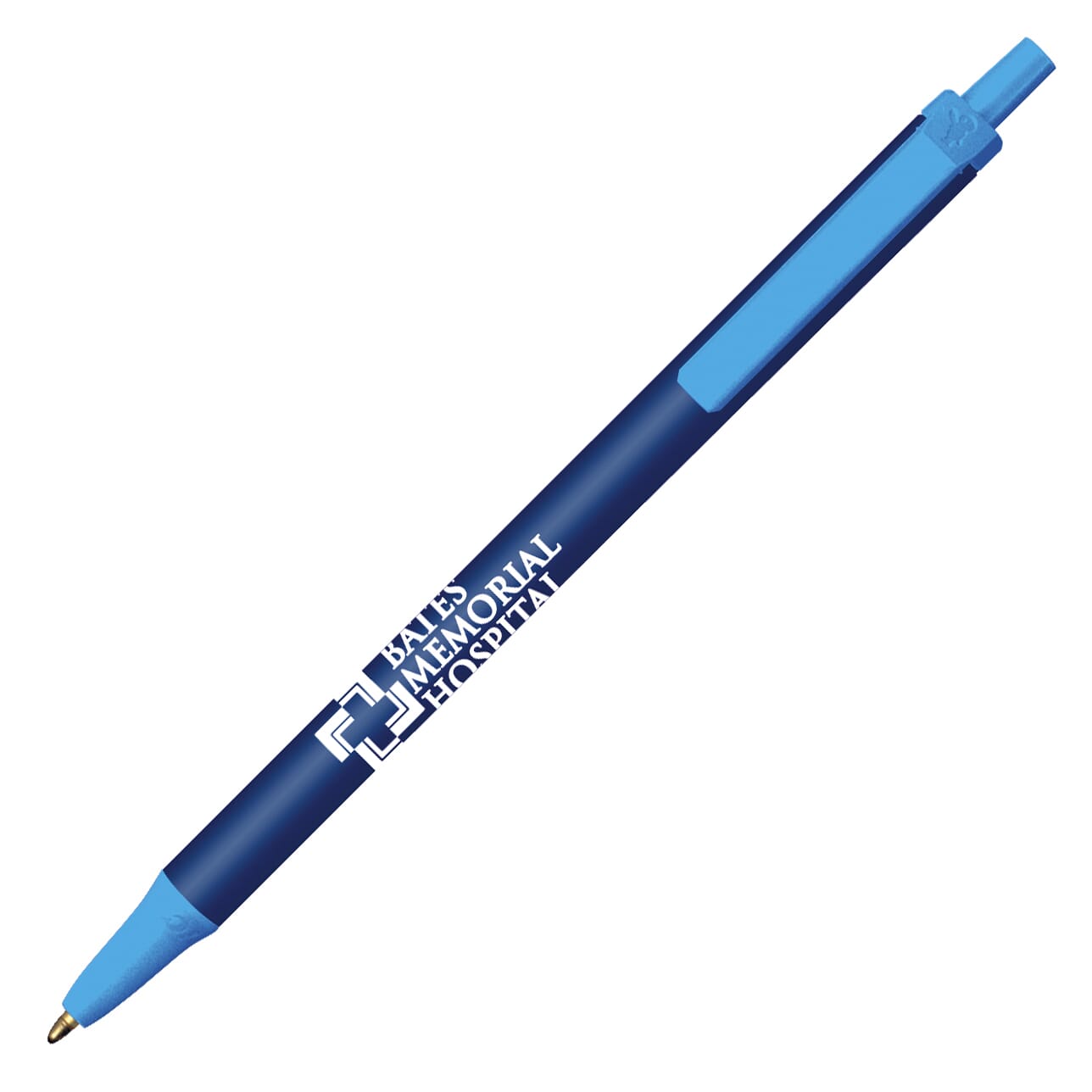 Here is restaurant swag that sends a healthy message in just the "write" way. The BIC® Clic Stic® Antimicrobial Pen and the Stylus Grip Pen are perfect to be used once inside your restaurant or bar and then given away to the customer. With a stylus restaurant or bar pen, customers won't have to touch screens. Antimicrobial restaurant pens offer another layer of protection, being made with materials that suppress growth of germs.
Thermometers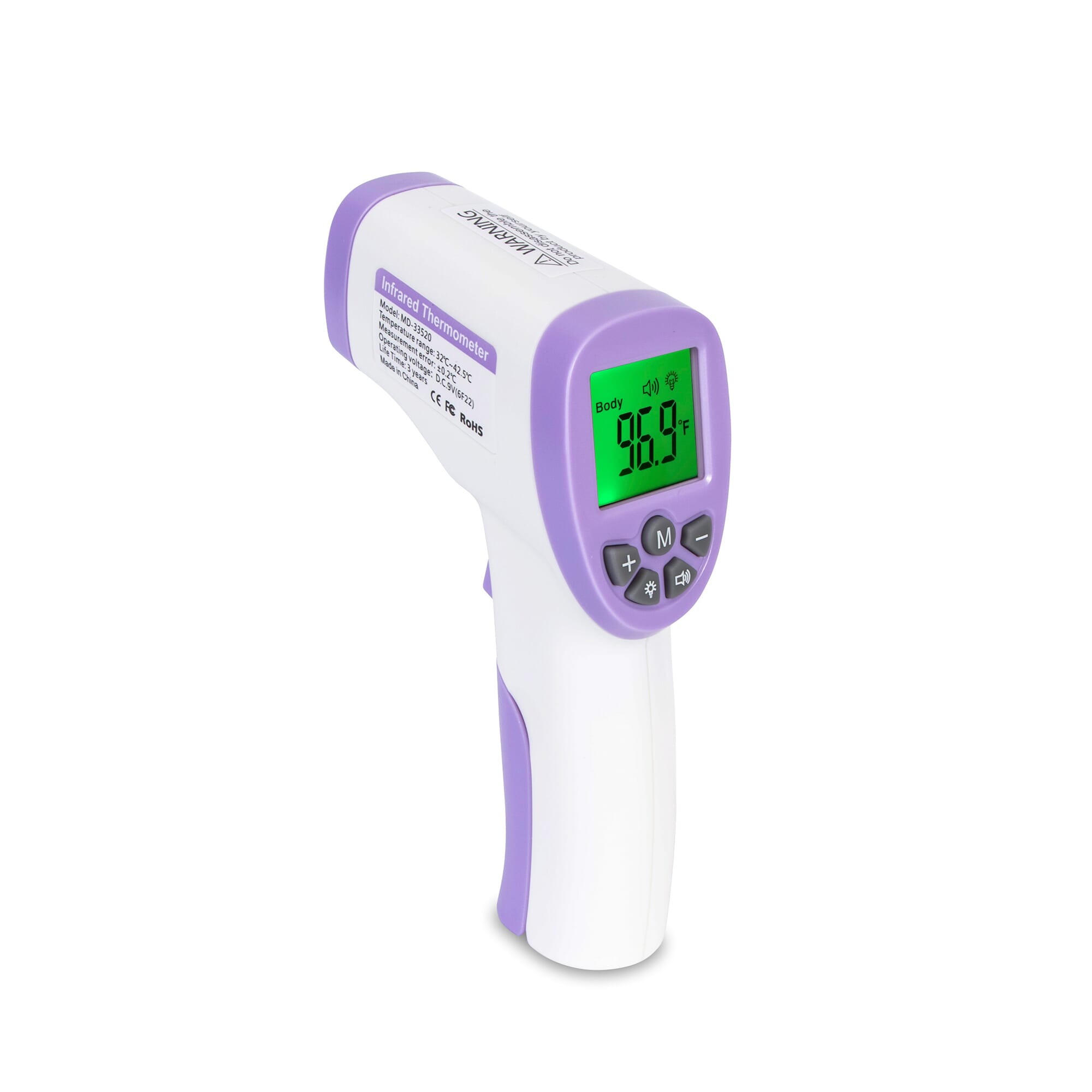 Monitoring the staff as they report to work is a healthy practice that keeps employees feeling confident. The Non-Contact Infrared Thermometer works well in any food service setting. For self-monitoring, the Reusable Forehead Thermometer meets FDA requirements and is designed for quick temperature readings.
Eco-friendly Promotional Products for Restaurants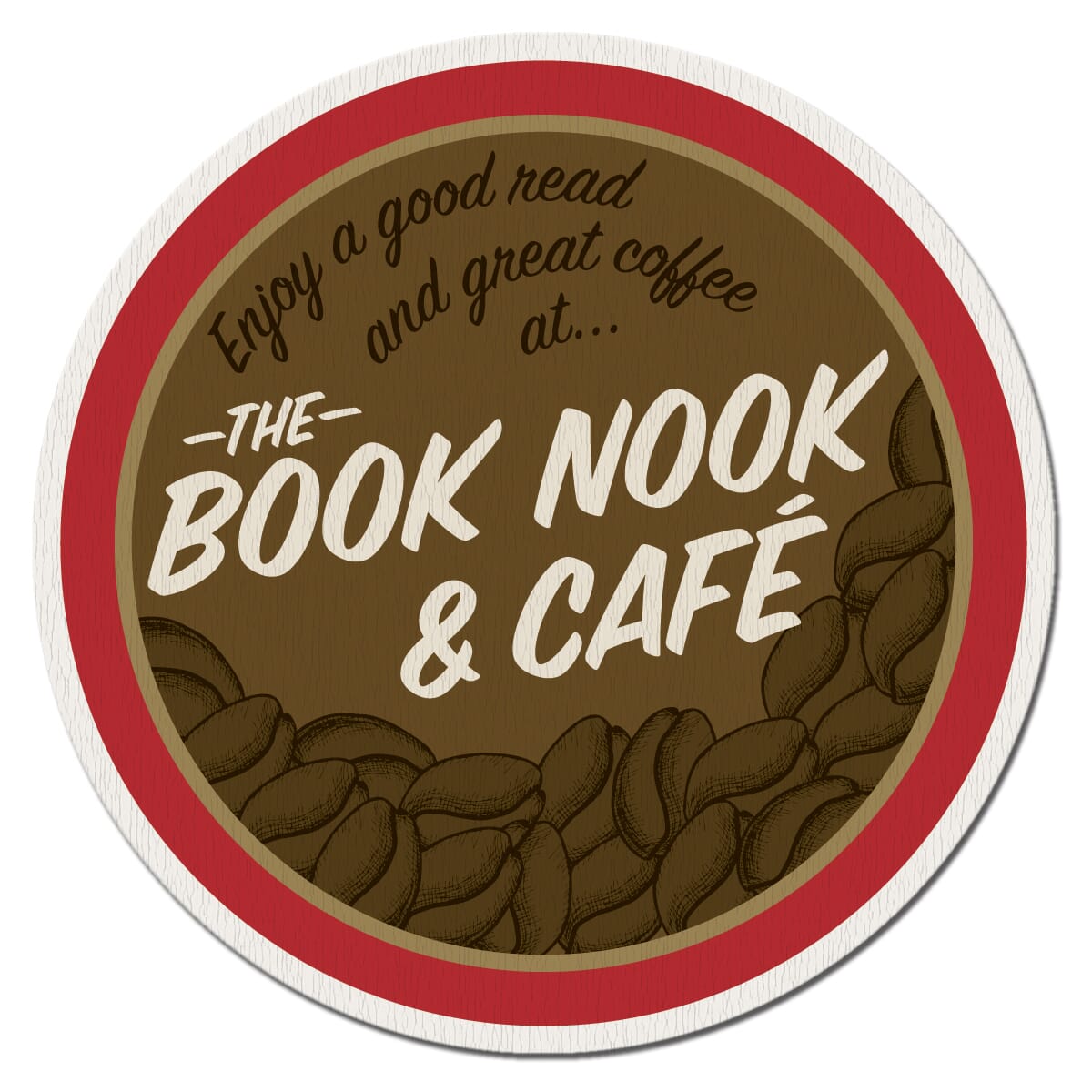 Restaurant and bar promotional products can convey an eco-friendly message, which is still highly valued by patrons. Bank Express supplies a host of biodegradable, renewable, recyclable and recycled restaurant and bar logo products, including recycled coasters, wheat straw polypropylene utensils, and biodegradable custom printed napkins.
Logo Merchandise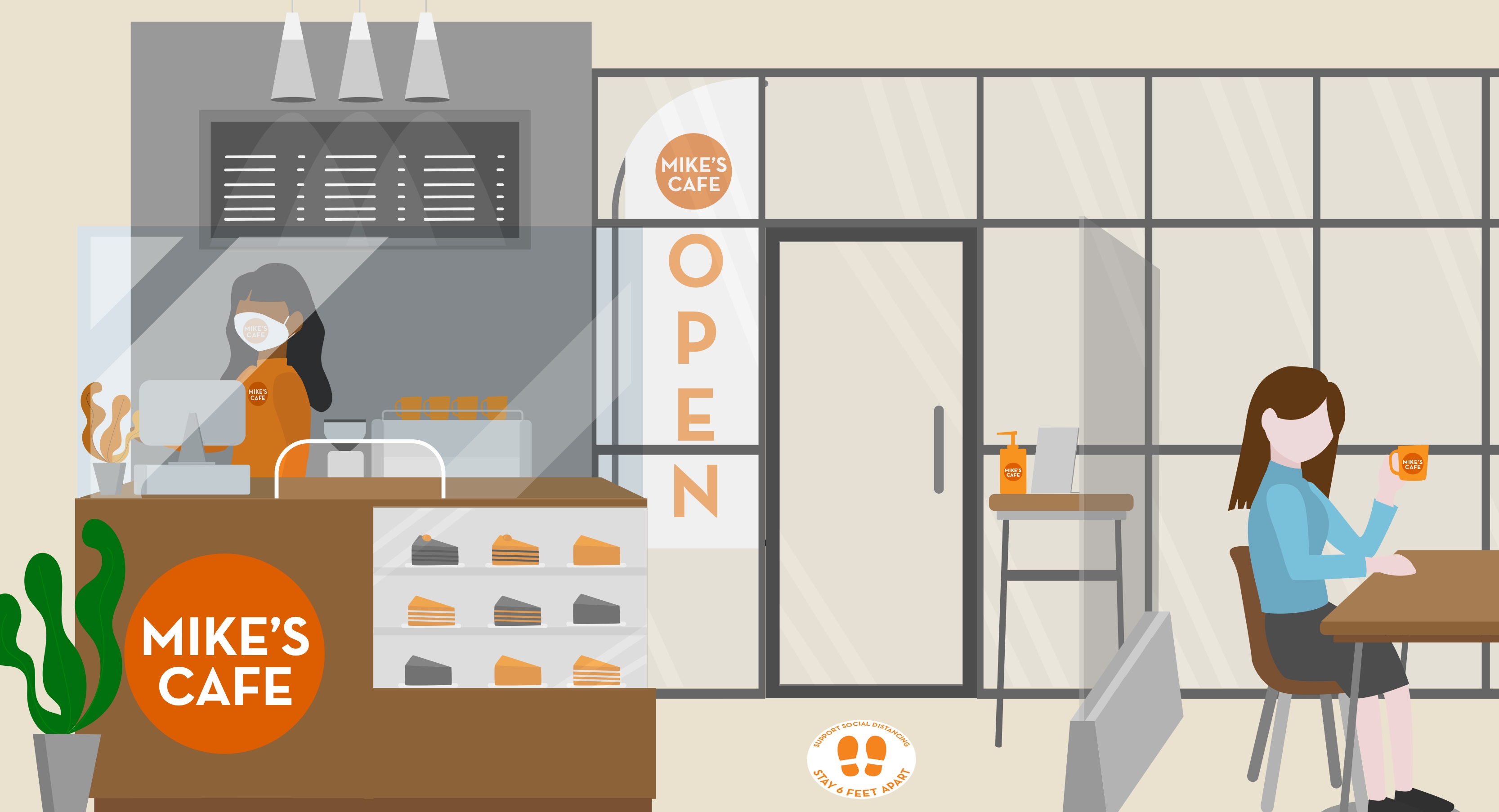 For restaurant and bar giveaways, it's hard to beat logo apparel and related items. Whether it's a restaurant t shirt, coffee shop hat, or bar / restaurant tumbler, customers will take them everywhere and spread the word that you are back in business.
Pro promotional tip: Our hospitality shirts, restaurant bottles, coffee shop t shirts and other logo merchandise will be in high demand with customers, but you won't want them congregating around your entry area to look them over or buy them. To enhance social distancing and keep customers engaged, consider setting up an online store where customers can shop for your logo merchandise in the comfort of their homes!
Additional Items and Unique Ideas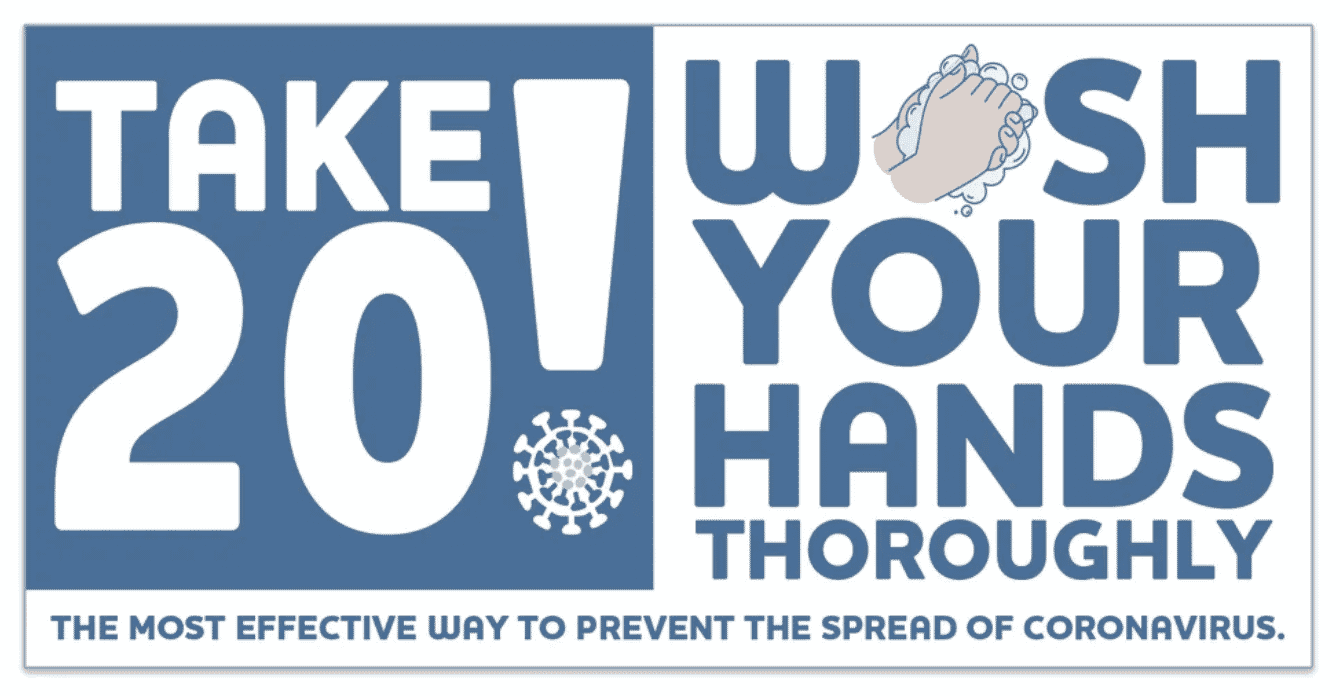 This popular gadget may become the all-time favorite item for your staff. They will use it at work and everywhere else they go. The Kooty Key Anti-Germ Utility Tool lets you type, open doors, switch lights on and off, and control sink faucets, all without touching surfaces with your hands.
If you're looking for a PPE item that's off the beaten track yet still extremely useful, look at our Take 20! Wash Your Hands Stickers and our "Hand Washing Tips" Magnet. They help reinforce healthy habits with the staff and customers in a unique way.
Aprons, dress shirts, and novelty items can also be effective for back-in-business promotions. To get your creative juices flowing, read our article about branded merchandise that actually sells.
Safety First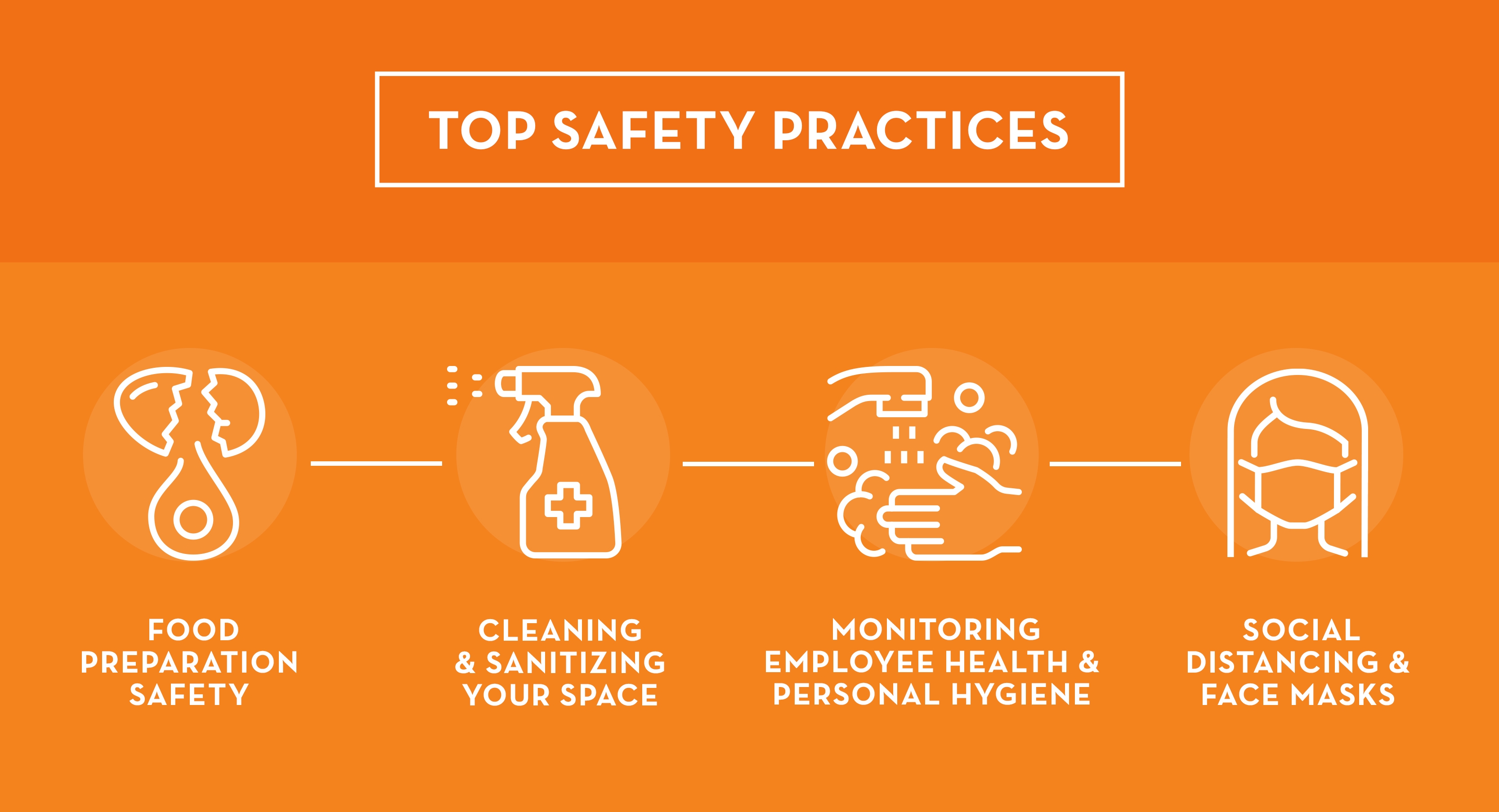 Since health is the top priority, we'd like to share information to help you reopen and operate safely:
Need Help?
If you're still not sure which Bank Express promotional items are the best choices for your business re-start, or if you want to discuss particulars of imprinting or place an order, please contact us now. We're glad you're back and we're ready to help!
You may also be interested in: