Reopening Stores Safely — Branded Retail Store Supplies & PPE
published: August 4, 2020 | updated: May 21, 2021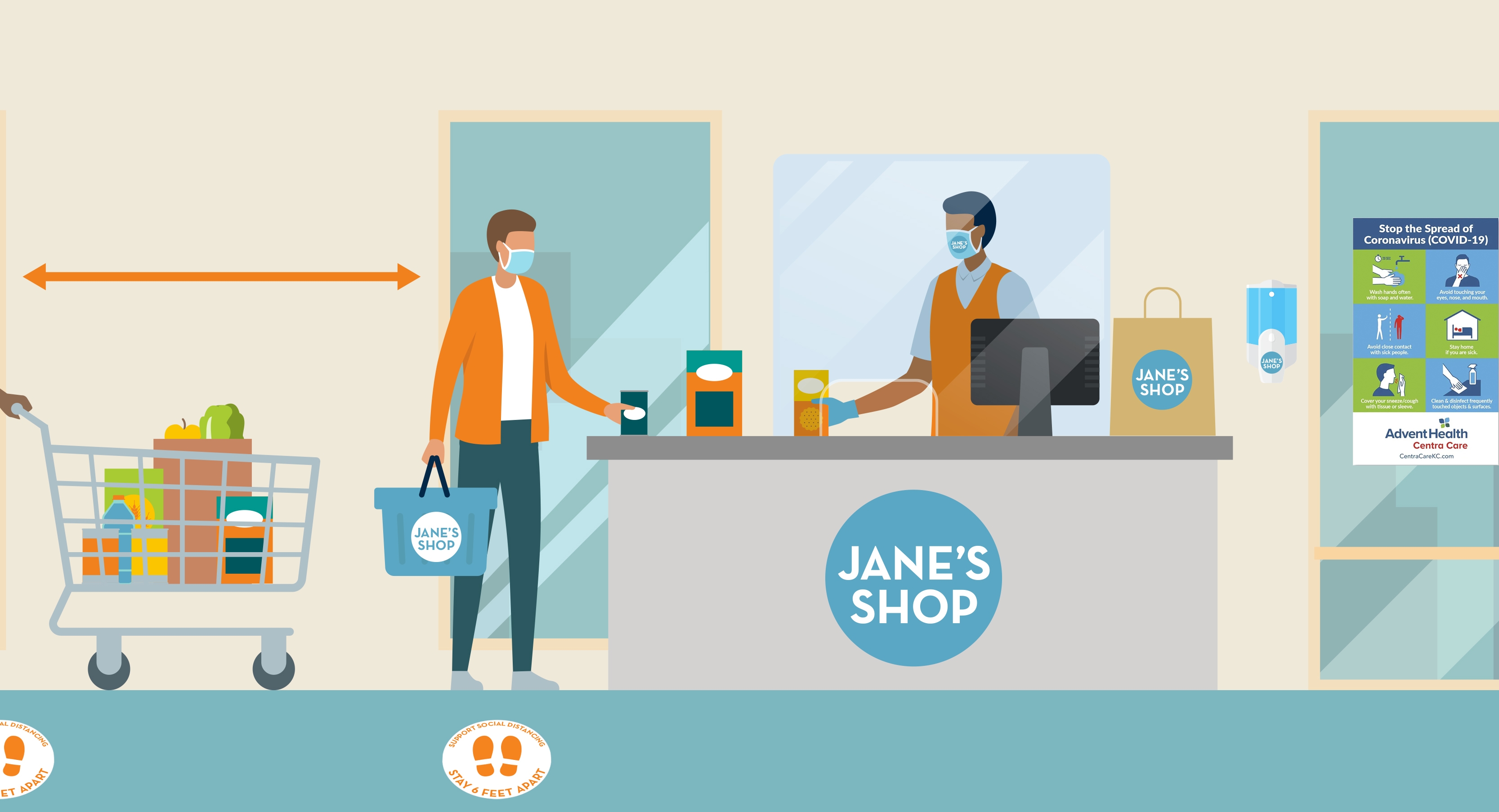 All over the country, retail stores are reopening, after a prolonged shutdown during the early stages of COVID-19. At this juncture, stores are not only trying to reconnect with old customers and to attract new ones, they are also working hard to adjust operations to keep customers and staff healthy in and around the store. We can help you make your store a safer environment — and get that message out to customers new and old. Here is an overview of branded supplies and PPE to help make your store reopening a success.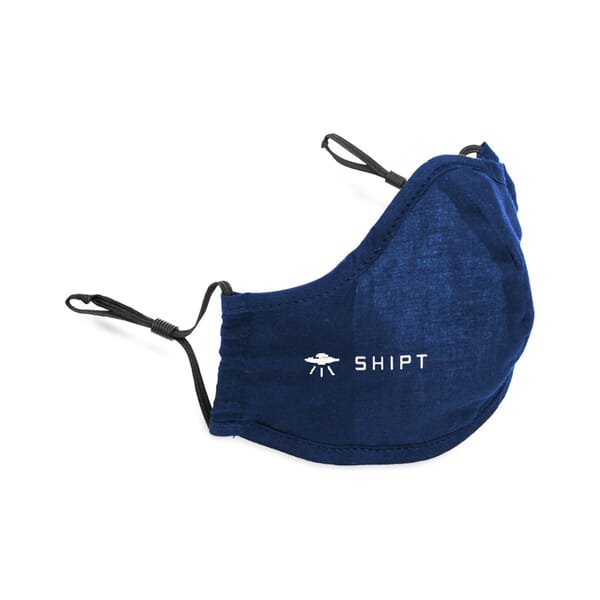 Face Masks
With mask mandates starting to be dropped, it will be up to you to decide what the mask policy is inside your store. If you require masks, having face masks available for customers will be an appreciated extra, and a great convenience if the patron has forgotten to bring one. If you want your employees to take precautions, a reusable face mask imprinted with your logo will promote your brand, create a professional look, and share the news that your store is committed to a healthy environment.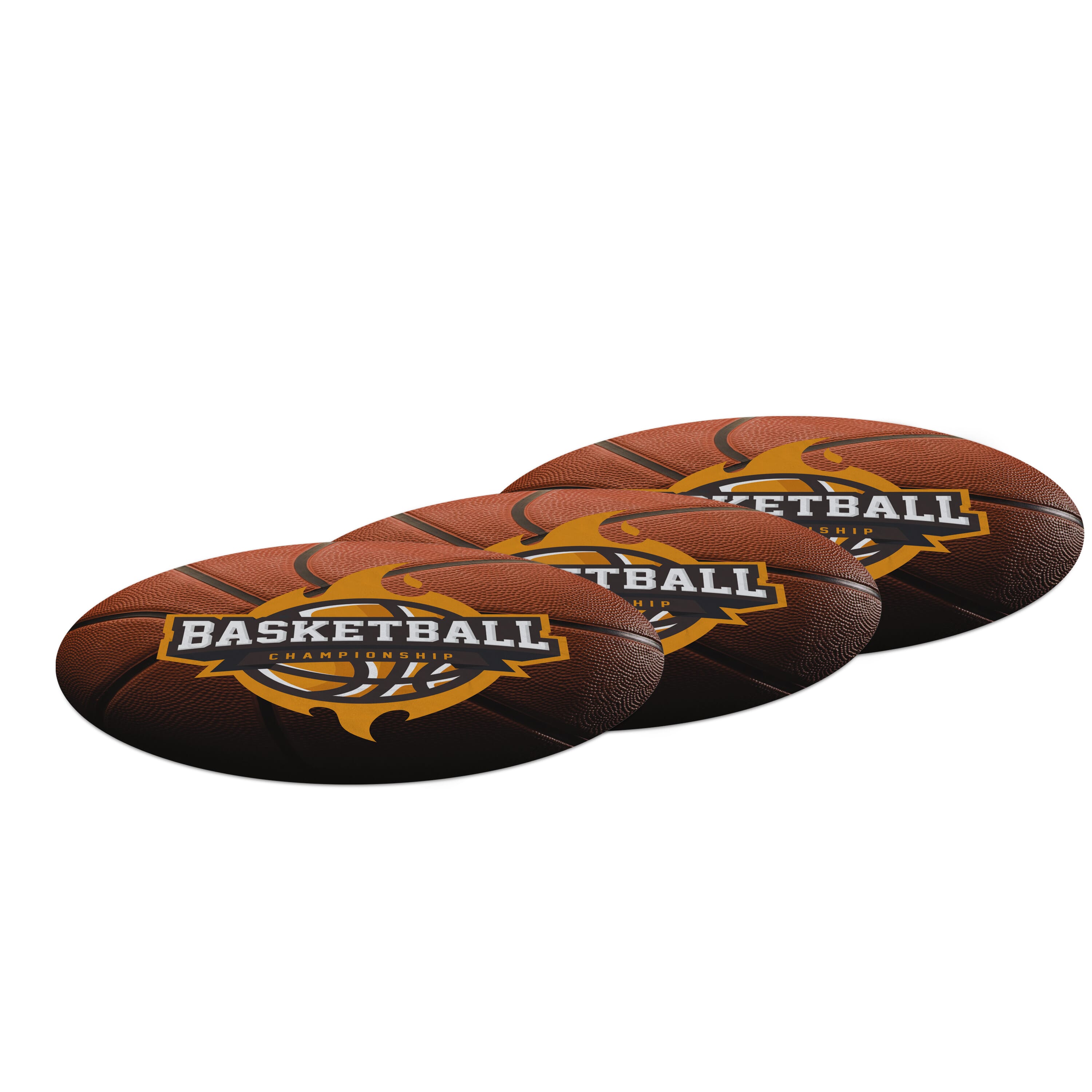 Social Distancing and Directional Floor Mats and Decals
Managing traffic flow and social distancing are crucially important to a safe environment and for building customer confidence. Branded items such as our positioning circles and directional decals will enhance the shopping and checkout experience for the staff as well as customers. Wall decals are also a great way to keep customers informed of protocols.
Retail Sneeze Guards and Counter Shields
Reduce the spread of germs with a branded protective counter barrier or tabletop retail sneeze guard. These non-obtrusive but effective barriers are available in different sizes for use at checkout, customer service stations and other areas where the staff and customers are in close quarters.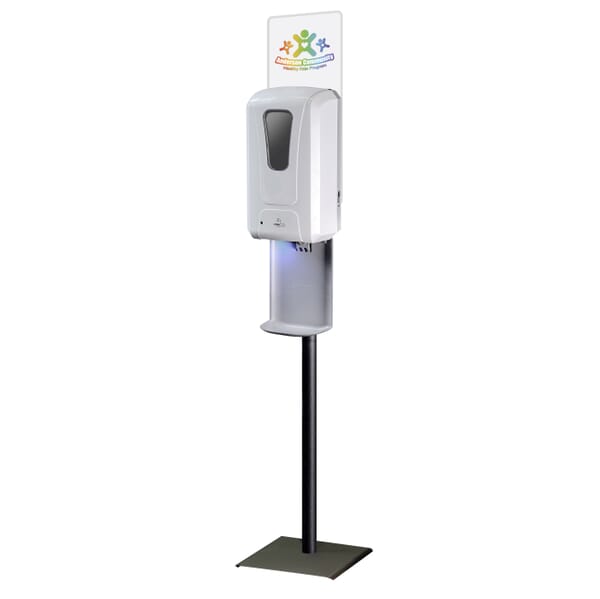 Hand Sanitizer Stations
Bank Express' branded hand sanitizer stations are in high demand, as they convey a positive health message and provide a convenience customers and staff will love to use. Our favorite sanitizing station comes with four one-gallon jugs of hand sanitizer and operates completely hands-free.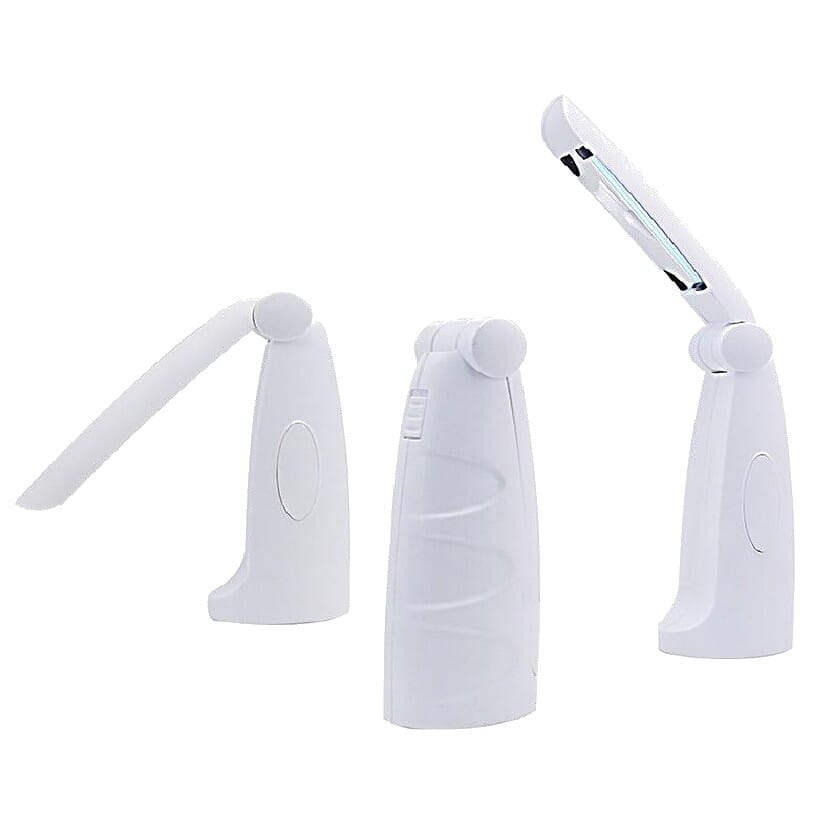 UV Sterilizing Wands
UV light sterilizers kill germs on carpets, upholstery, computers and a multitude of surfaces found in retail settings. They are extremely useful for sanitizing electronic equipment, cash registers, CC readers and shopping carts.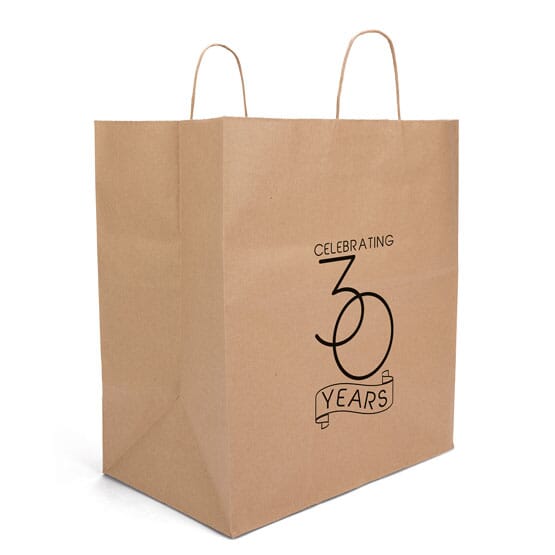 Shopping Bags with Healthy Features
Bank Express has every type of shopping bag available, but some retail bags have healthy features well suited for reopening stores. For instance, the small and large grocery store companion are laminated totes easy to wipe clean, in addition to being strong and sustainable. Speaking of sustainability, this very important customer concern is answered with our branded Eco Kraft Paper Shopping Bags, our biodegradable plastic bags, and many other items. At this stage of the pandemic, some stores are allowing customers to use reusable shopping totes again. If you are on that list, brand some bags with your logo and offer them for sale. This PrevaGuard™ Grocery Tote is a choice that is eco-friendly as well as antimicrobial.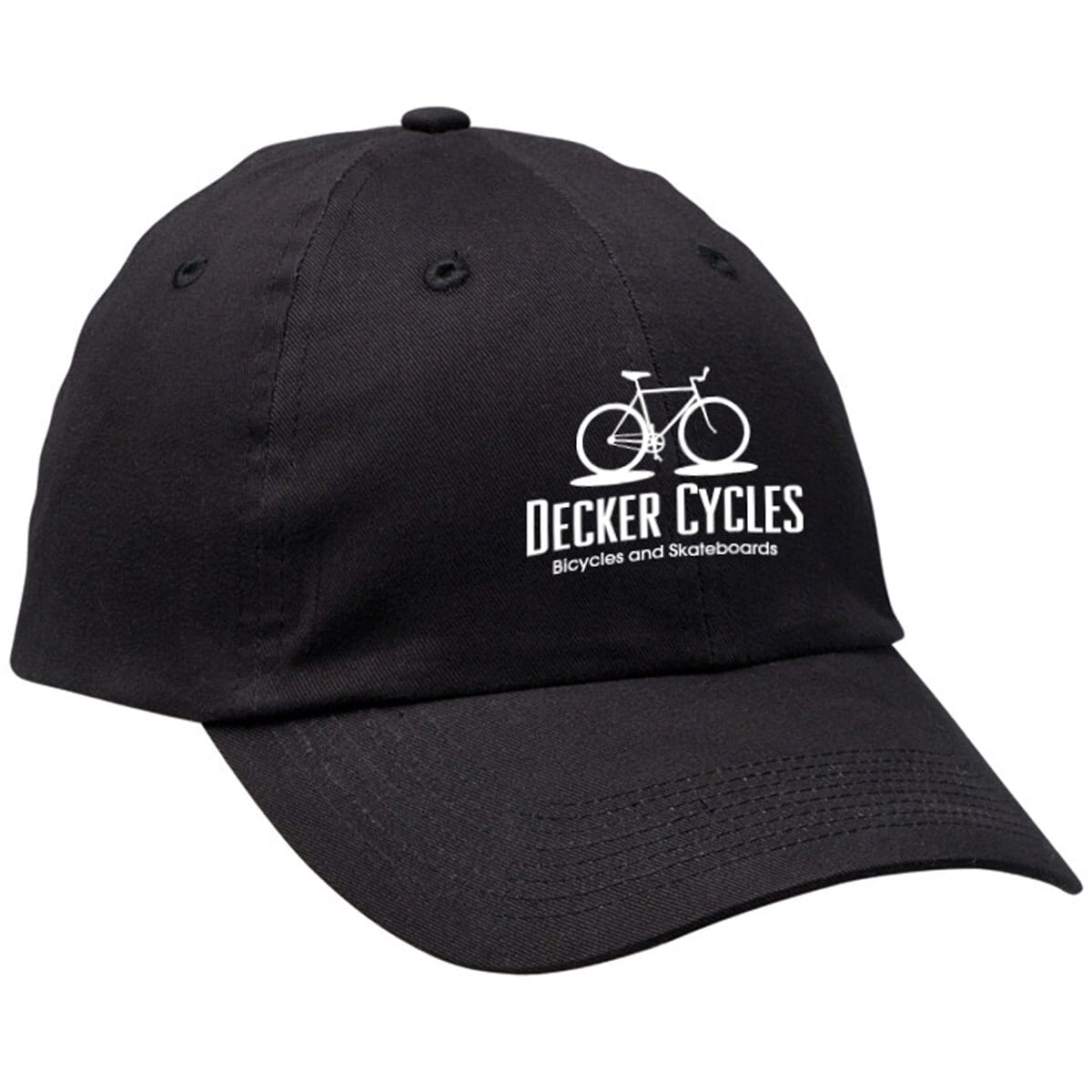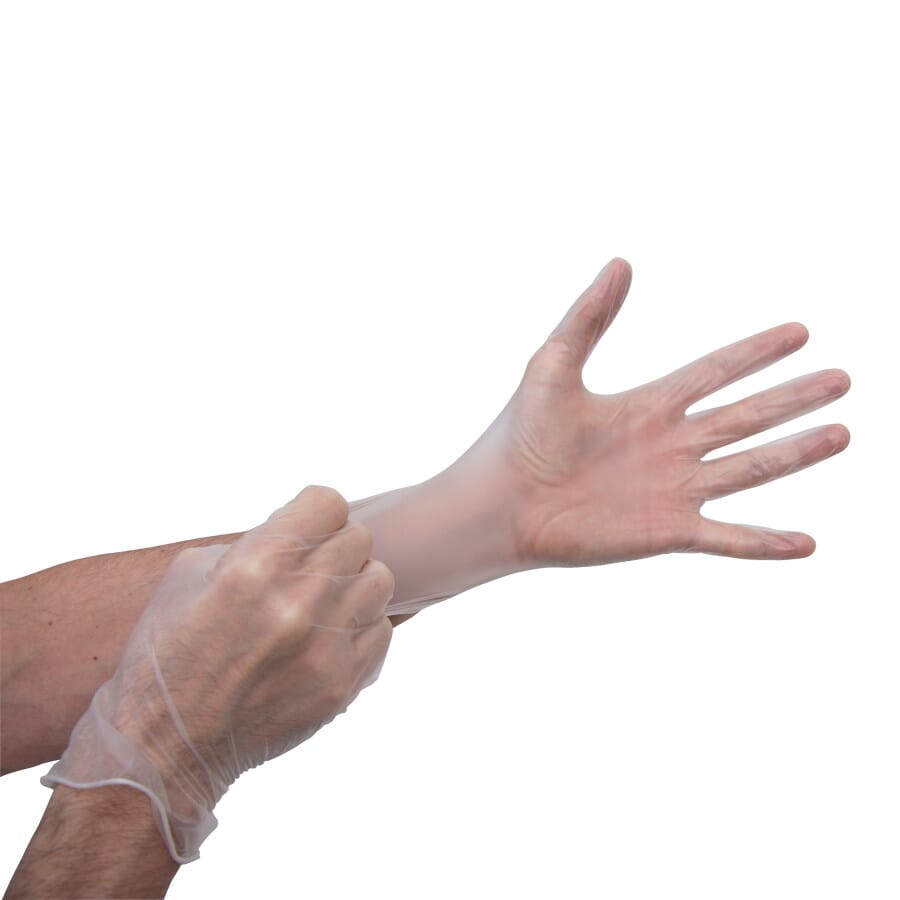 Disposable Gloves
Disposable gloves are "handy" safety items, for delivery drivers and other members of the staff. Add transparent, latex-free gloves to your next order for logo merchandise!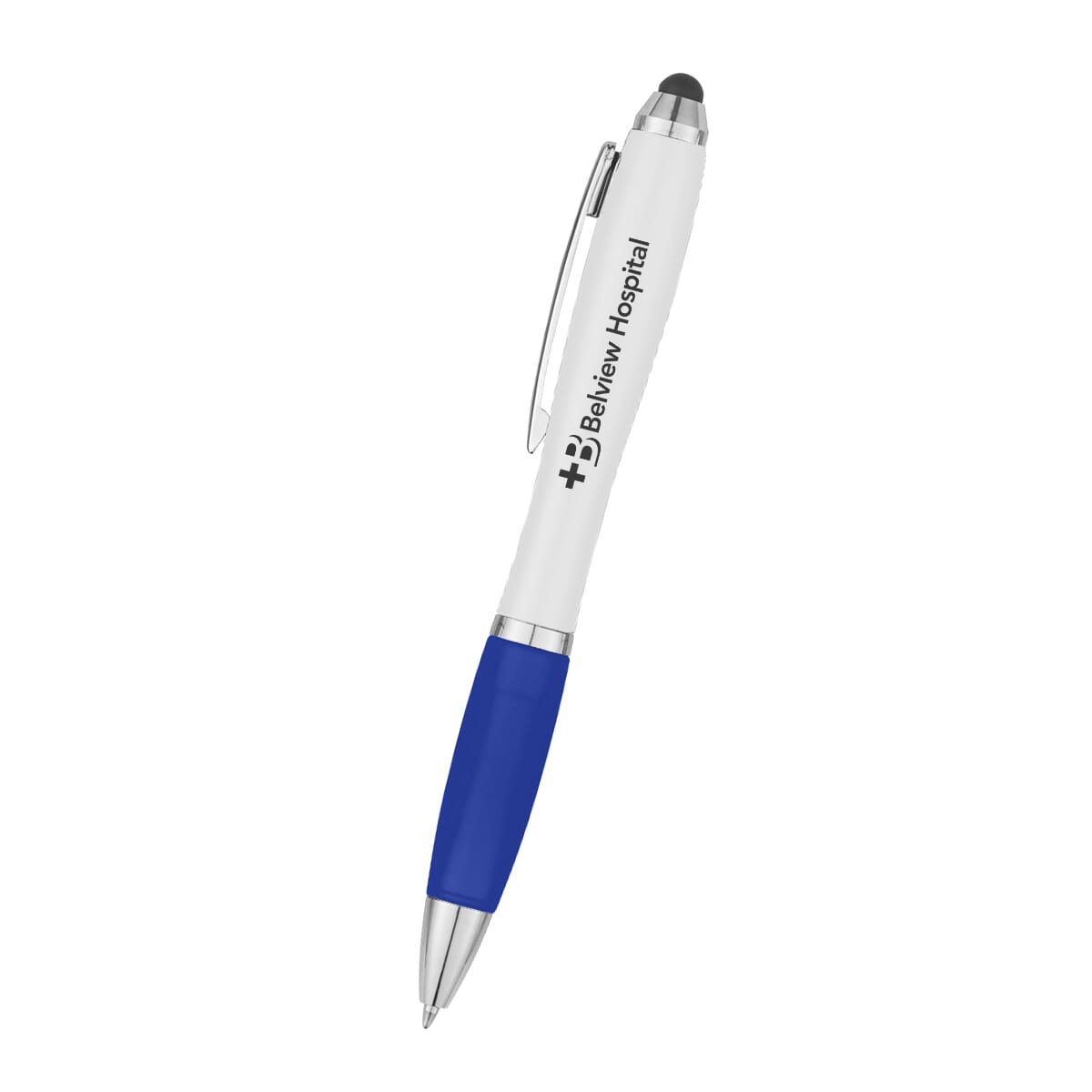 Antimicrobial Giveaway Pens & Stylus Pens
Promote health — and your business — with giveaway logo pens. Customers will appreciate using a new pen at the store, and then getting to keep it. Two of our top options: The reliable antimicrobial stylus pen and the iPROTECT® germ-fighting pen. Customers may come back to make another purchase just to get another one of these wonderfully useful items. Grocery stores may also want to sell or provide antimicrobial cart handle covers for cautious customers.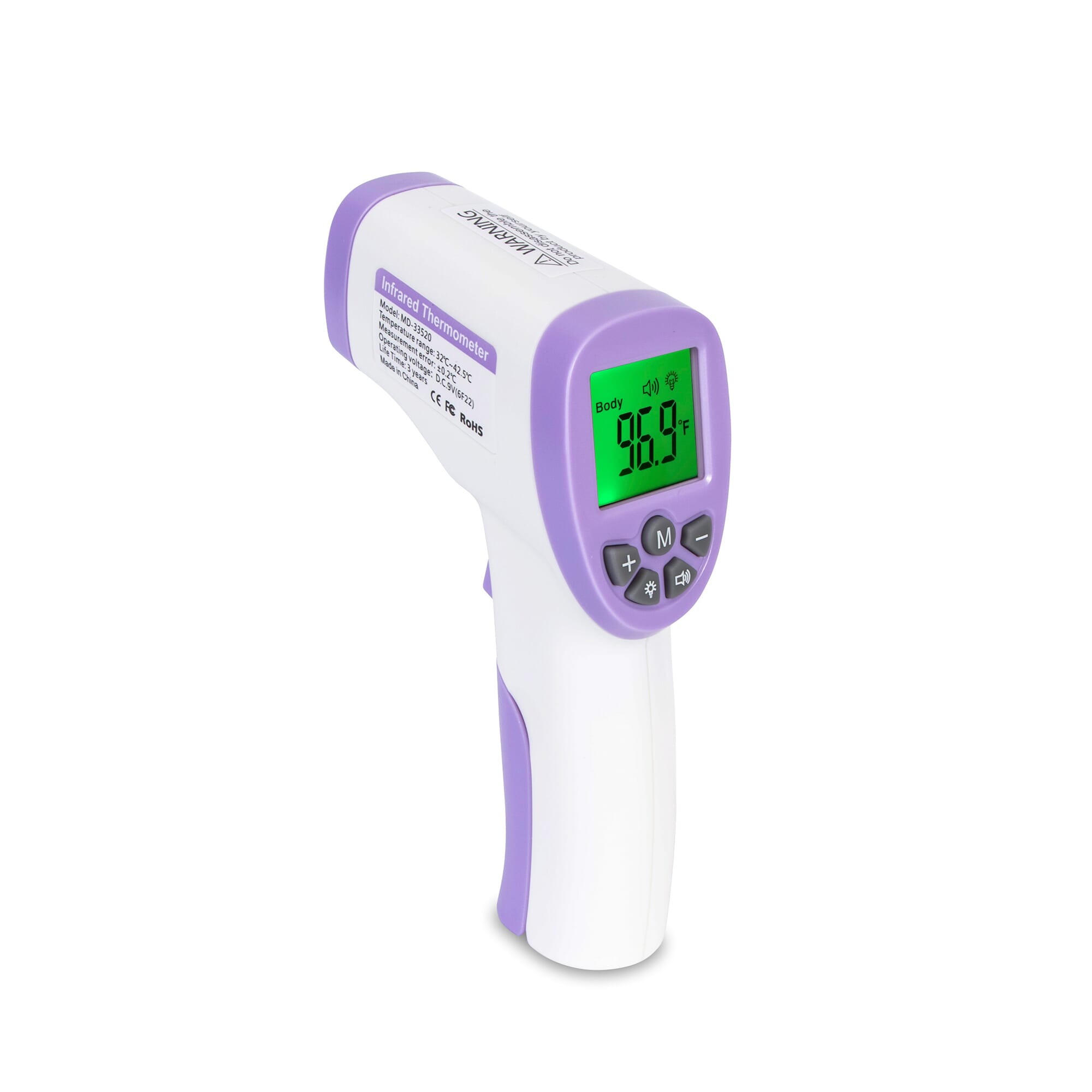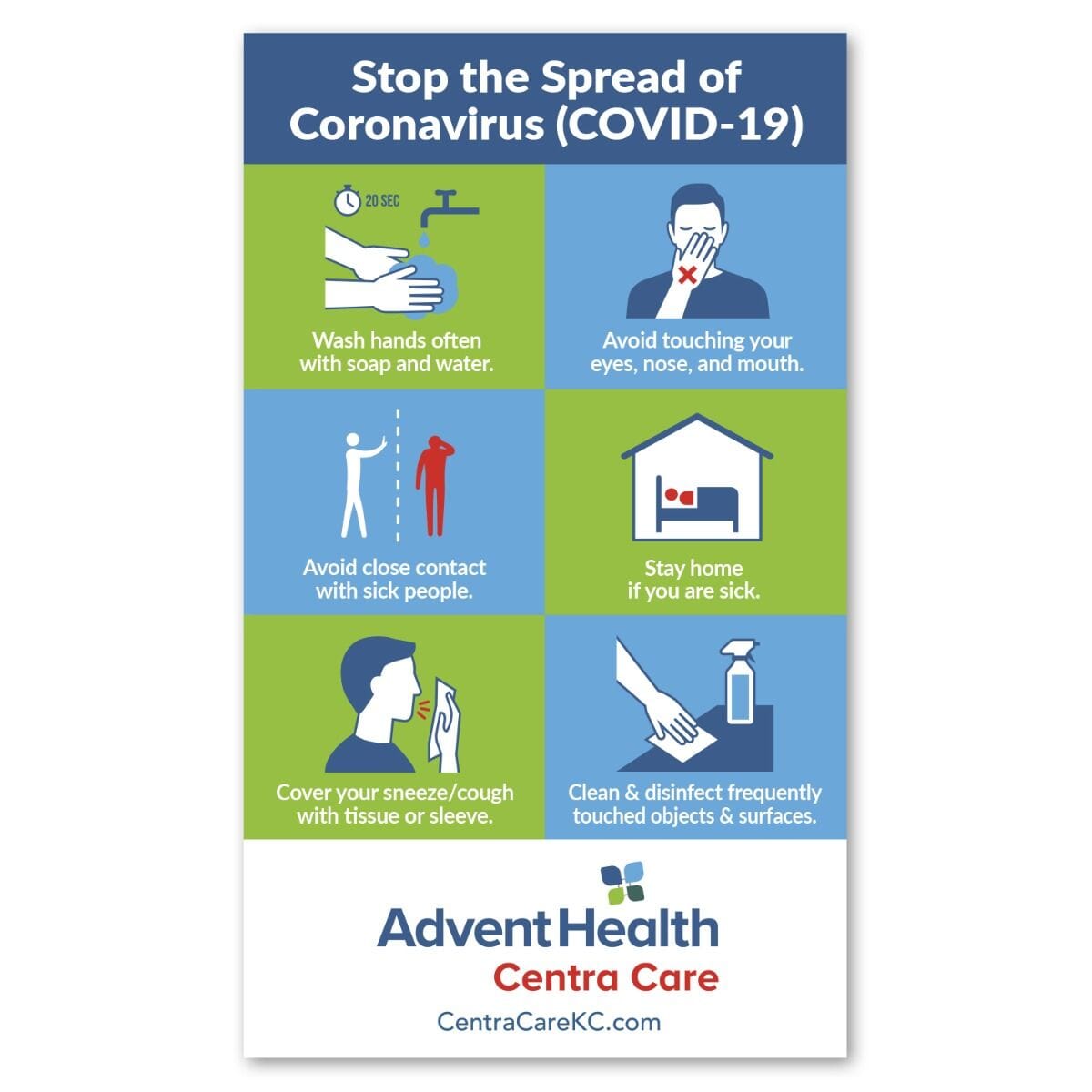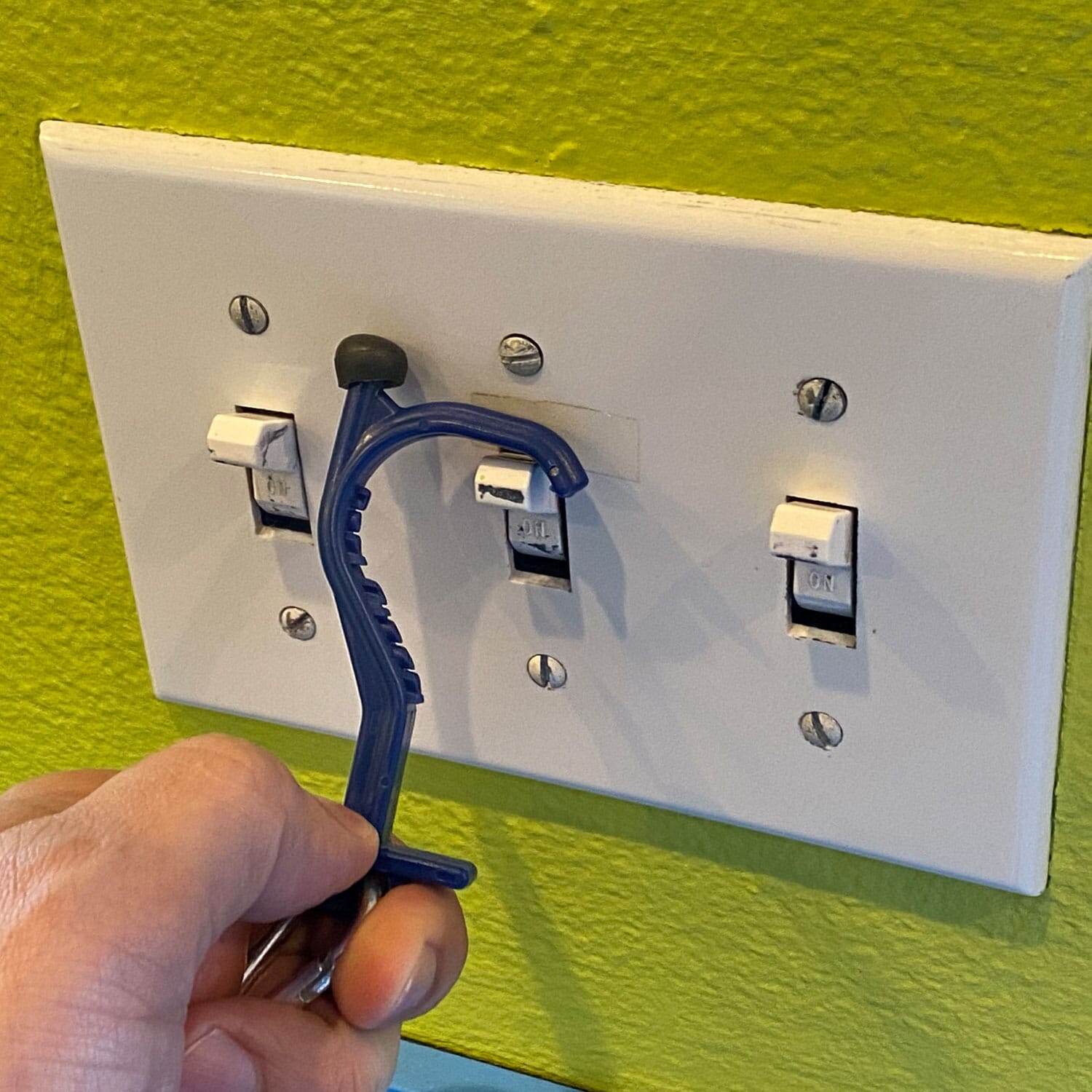 No Touch Tools
If you're looking for a cost-effective, incredibly useful customer giveaway that doubles as a PPE tool for your own staff, no-touch tools fit the bill. Three customer favorites are the Kooty Key Anti-Germ Utility Tool, the door-opening Touchtool, and the No Contact Brass Keychain. These innovative no contact tools take the worry out of opening doors, operating light switches, using touchscreens, typing and more common tasks during the current era.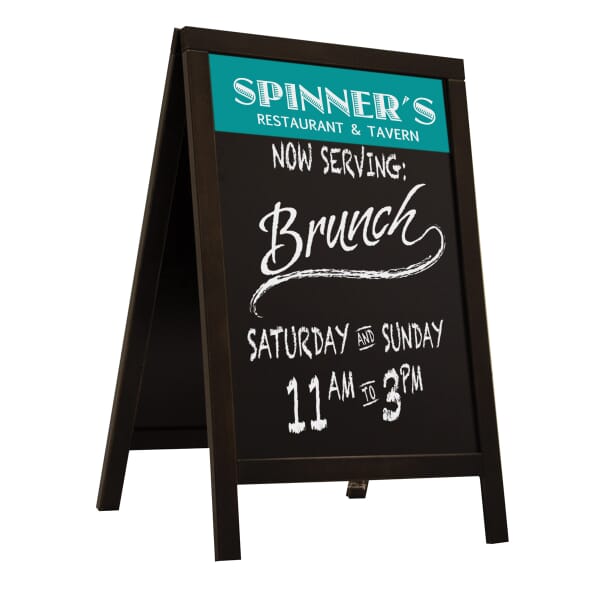 Outdoor Signage and A-Frame Displays
Outdoor signage and displays like the Wooden A-Frame Chalkboard display allow you to keep guests informed even before entering your store or restaurant.
Bonus Health and Safety Tip: Virtual Solutions for Brick-and-Mortar Retailers
If you haven't done it already, setting up an online store to promote and/or sell logo merchandise makes more sense than ever in the COVID-19 environment. Customers will enjoy browsing online at your logo apparel, PPE items and regular merchandise from the comfort of their homes, rather than crowding around an in-store display. Adding functionality to your website to support curbside pickups and deliveries is another option that keeps your customers engaged and doing business even when they're not physically in your store. Using your social media pages to promote your selection as well as buying and delivery options is another very effective way to let people know you are back in business.
Need More Help?
If you'd like help zeroing-in on the right promotional items, or can't find what you need, please contact us now. Our customer service team is here, and eager to help you get your business rolling as quickly as possible.
You may also be interested in: