Stress Awareness Month Strategies for the Workplace & Everywhere
published: March 25, 2020
When is Stress Awareness Month 2020?
Stress Awareness Month is observed in April. Stress Awareness Day takes place on the first Wednesday of every November.
What is Stress Awareness Month?
Stress Awareness Month represents an opportunity for individuals, employers, and health care professionals to promote awareness about stress and its effects. According to the American Psychological Association, 75% of Americans reported feeling a moderate to high level of stress over the last month and almost half reported that this stress leavel was higher in comparison to how they felt the previous year.
These statistics support why Stress Awareness Month activities are so important- to encourage healthy habits at home, at school, and in the workplace that will reduce stress and improve overall health and wellness.
Who Should Participate in Stress Awareness Month?
Corporate Wellness and Human Resources' Programs
Healthcare Organizations
Hospitals
Schools
Human Service Agencies
Stress Management in the Workplace and Beyond: Tips and Activities
In honor of Stress Awareness Month, we asked Tisha Bremner, the Wellbeing Coach at Bank Express, to share her tips for overall stress reduction in the workplace and beyond.
Look for Ways to Simplify

If you are feeling stressed and overwhelmed, look at what's happening in your life and look for ways to simplify. Prioritize what's important and focus on doing a few things well.

Use Relaxation Techniques

Reduce stress with breathing techniques. Slow your thoughts and take some deep breaths, which will help you to gain perspective. Give meditation and reflection techniques a try. Listen to soothing music. For a more restful night's sleep try a warm bath, a simple meditation, and a gentle stretch.

Try Yoga

Yoga is not only a great strength exercise, it is also an evidence-based technique for reducing stress.

Maintain Healthy Habits

The first thing that goes when we are stressed is our ability to make healthy choices for ourselves, like exercising, eating healthy and getting enough sleep. Ironically, these are all ways that one can boost the immune system and combat the effects of stress.
Giveaways that Enable Stress Management
Give the gift of stress relief! Promotional giveaways are a great way to reinforce a message of stress awareness and prevention. Whether you choose to distribute custom printed stress relievers or other personal care items, you will show recipients that you care about their mental and physical wellbeing. Here are some of our favorite ideas:
At Bank Express, in addition to planning wellness activities for Stress Awareness Month, we have a number of workplace initiatives that are accessible to employees all year round. These include:
On-site meditation in guided groups, or in a private meditation room.
LifeBreath- a breathing technique and program for relaxion as well as mental and emotional release.
Yoga classes.
Stretch program- employees are prompted to stretch when music plays three times a day, using recommended stretch techniques posted in work areas.
An on-site gym with cardio and strength training equipment.
EAP (Employee Assistance Program) - counseling services offered in person or over the phone.
Wellbeing coaching - a voluntary, free service where employees can meet one-on-one with a wellbeing coach to work on any wellness-related goal.
Lunch n Learns- free lunch workshops focusing on healthy habits and coping skills.
Wellness Team- a group of employees who plan activities to support workplace wellness.
Walk/Run/Bike Club – to encourage staff to get fit and sweat out the stress together.
Walking paths on our company grounds with multiple routes that show the miles and steps that employees achieve on each one.
You may also be interested in How to Start a Corporate Wellness Program.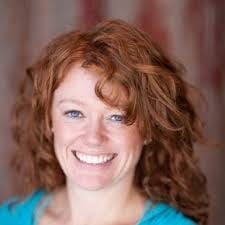 Tisha Bremner is a corporate wellness consultant who works with companies in Maine to develop and implement their wellness programs. She is a certified health and wellness coach, accredited through the American College of Lifestyle Medicine. In addition to working with companies, she works with employees at Bank Express to realize their health and wellness visions.