What Is Wheat Straw Plastic?
published: April 14, 2020 | updated: July 29, 2020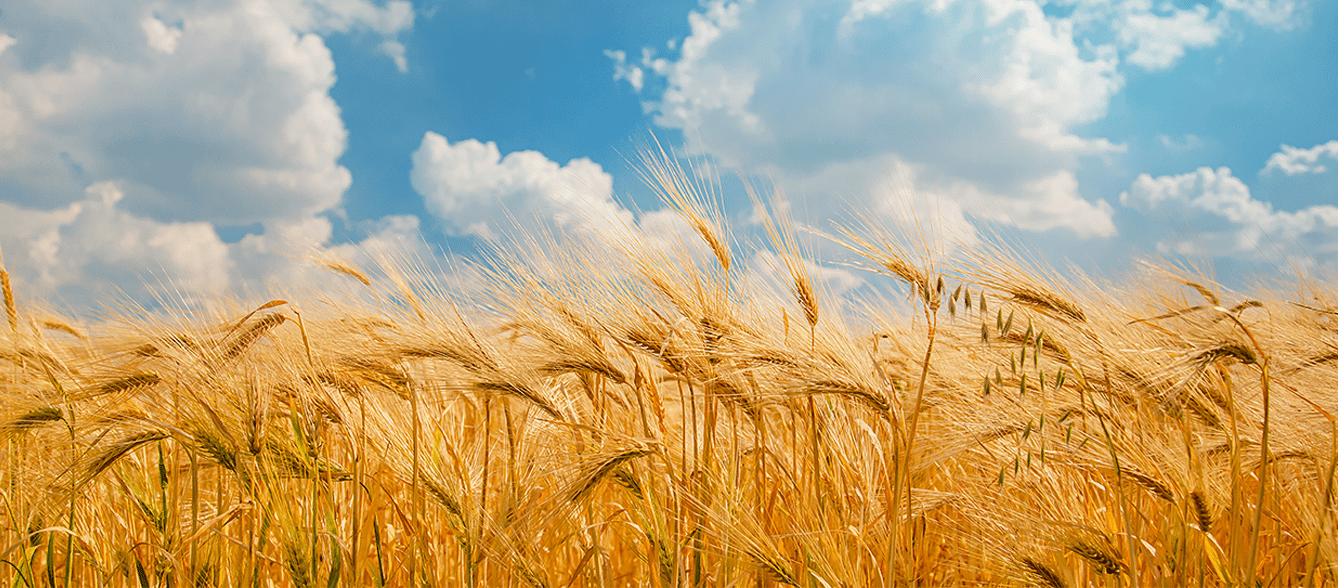 The environment has been on everyone's radar the past few decades, as both companies and consumers look for ways to do their part by going green. These changes include everything from the way we eat to the dishes and utensils we use.
Wheat straw is one method of manufacturing that has become increasingly popular because of its ability to create a variety of products in an eco-friendly way. But what is wheat straw plastic, and what benefits can it provide to the environment?
As with many fibrous plants, wheat straw is a strong and durable alternative for making paper and plastic products. The benefit of wheat straw is that the products are constructed from the waste left behind in agricultural processes after the grain is extracted from the crop, providing a resource that would otherwise be discarded.
When wheat straw is used to make plastic, it becomes compostable and can decompose in a home or commercial site. As it decomposes at a rate similar to paper, wheat straw plastic leaves behind no toxic material, so the compost can be used for future plant growth.
Wheat straw also makes a great substitute for trees when you consider how detrimental deforestation is to the environment. Since wheat straw is derived from leftover waste, it can save forests from some of the devastation inflicted upon them. Not to mention, it takes a fraction of wheat straw to make the same amount of paper that can be produced by using trees.
You might be concerned about safety when it comes to an alternative product composed of wheat straw. The great news is that it's extremely safe! Products made from wheat straw plastic can be used in both the microwave and freezer, are approved by the U.S. Food & Drug Administration and are a non-allergen as well as gluten-free.
Giving away eco-friendly products like wheat straw plastic as corporate and employee gifts or as marketing giveaways to strengthen your brand is a great way to show people that your company is here to support them while also being conscious about the environment, and there's no better time to do that than on Earth Day (April 22, 2020).
Luckily, we have a range of wheat straw products for you to choose from:
Help make lunch healthier and more eco-friendly by giving away a Plastic & Wheat Straw Lunch Box Container. Underneath the lockable lid, this lunch box includes a removable tray insert that keeps food separated. You can pair this gift with the Wheat Utensil Set to make packing a lunch that much more convenient.
A 12 oz Wheat Mug is the perfect gift to keep any employee going. Let your team know that they can be proud to be part of an environmentally responsible organization.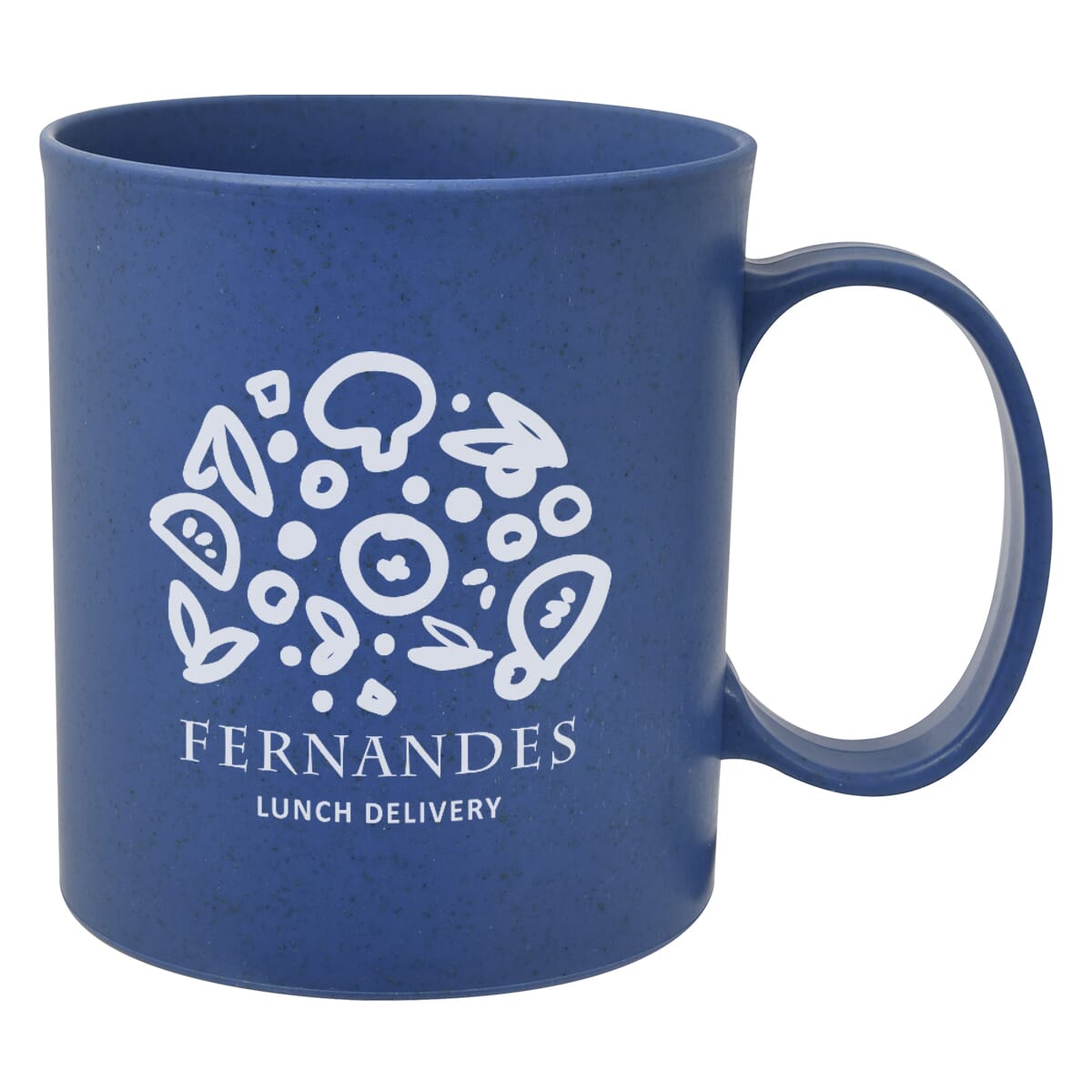 Everyone enjoys a custom pen at their desk, which means the Chico Wheat Writer Pen is an excellent gift or giveaway option. The pen comes covered with polypropylene to keep the wheat straw from degrading, so anyone interested in your brand will be thinking about your company for a long time.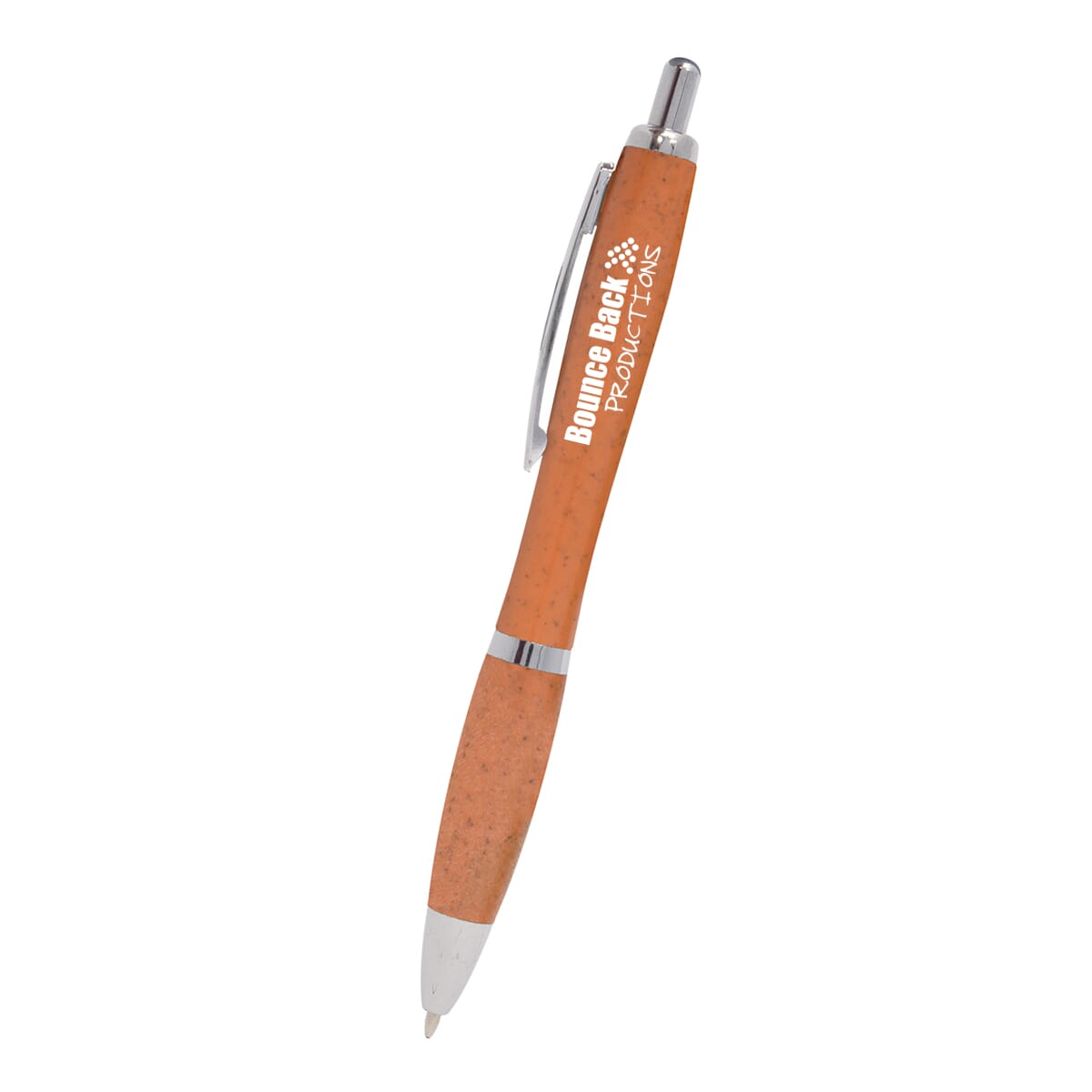 One of the most versatile wheat straw gifts, the Buildable Wheat Straw Kit in Travel Case will make your brand pop as a giveaway item at trade shows or through other marketing avenues. Yes, it's a straw made out of straw! With a protective travel case, the kit can easily be stored and attached to a bag or a belt loop by using the carabiner included on the lid.
If you're looking for another responsible option to advertise your brand, check out one of our customized reusable bags, which are great marketing tools as they are also environmentally friendly and likely to be toted around grocery stores and shopping centers.
You may also be interested in: